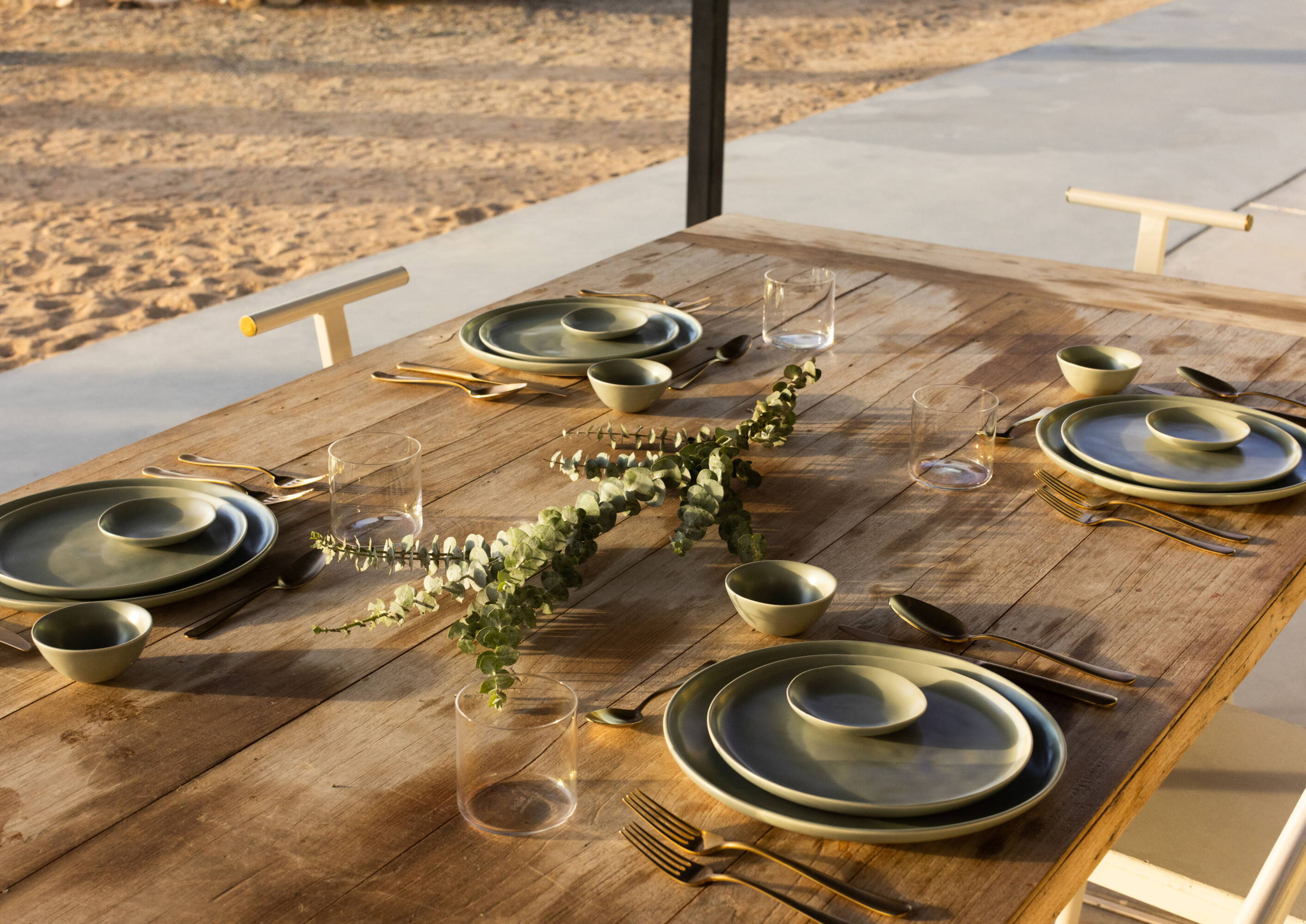 Into the Desert
with Beachgrass Green
To give Beachgrass Green a warm welcome to our core collection of ceramic colorways, we hit the desert to shoot a color story amidst the sandy dunes and Joshua trees—the perfect oasis to complement its pale, earthy hue.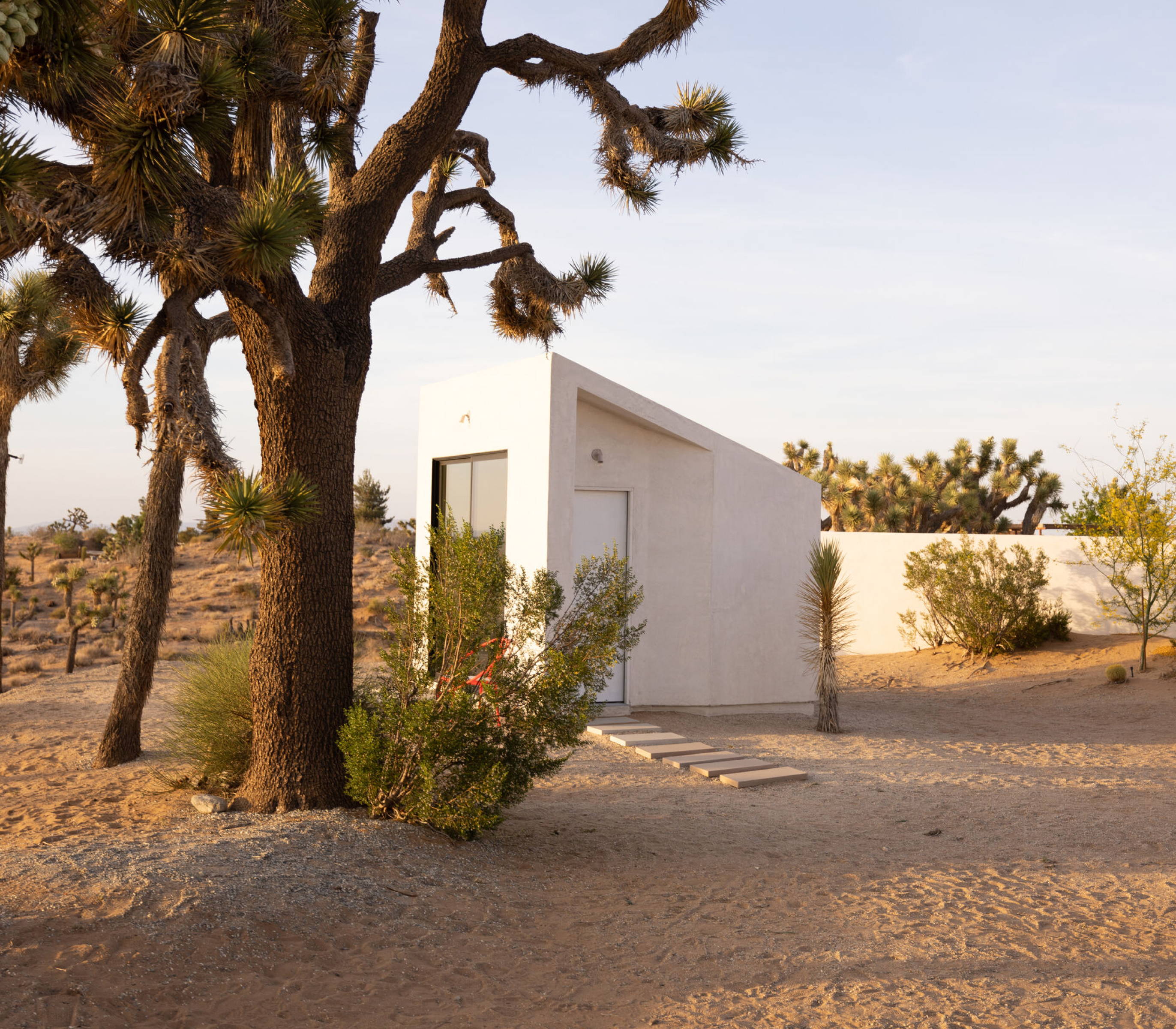 Tucked near the entrance of Joshua Tree National Park in Yucca Valley, California lies Le Chacuel, a minimalist desert hideaway created by architectural designer Mila Morris and her partner, furniture maker Jøna Maaryn. The property was once home to an old ranch, which the pair have expertly converted into a contemporary 2,800-square-foot retreat.
Immersed in nature, the home was carefully designed to suit its surroundings. A white stucco exterior and organic elements of concrete, metal, and wood throughout match the muted tones of the landscape, dotted with Joshua trees and surrounded by sweeping views of the adjacent mountains.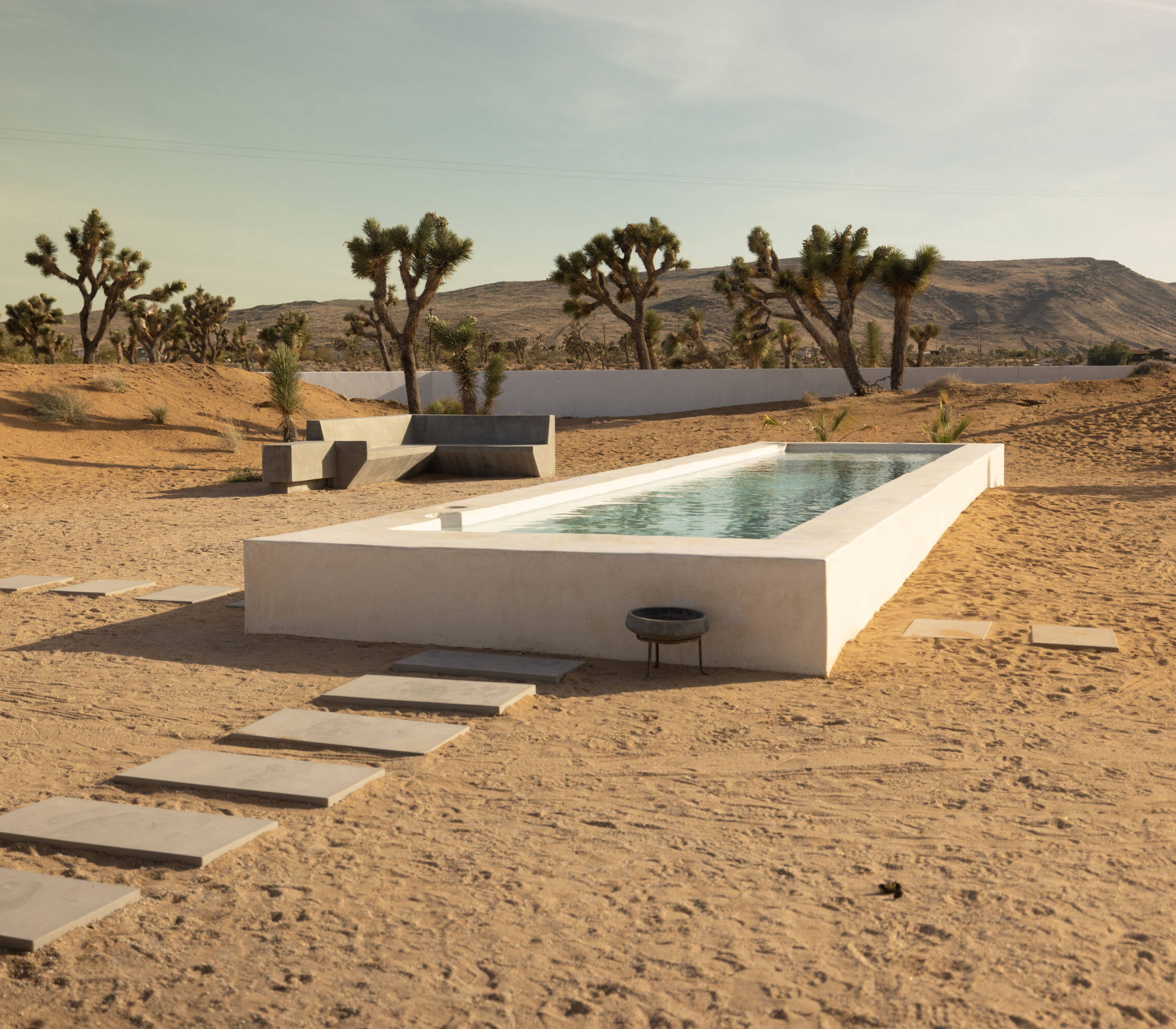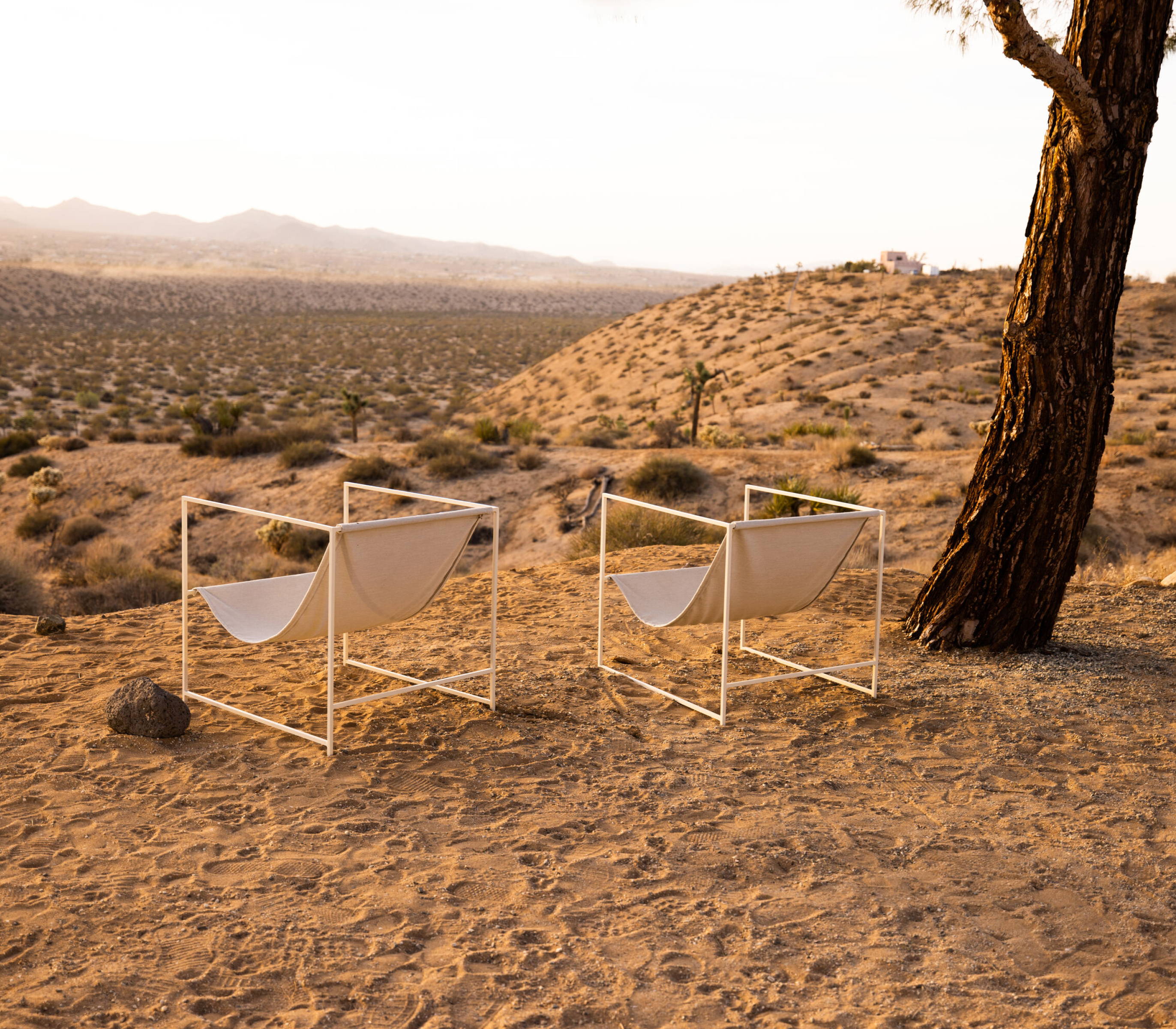 With its organic shapes, exposed clay bottoms, and muted hue, The Beachgrass Green Collection proved a natural fit for the home's clean lines and desert-inspired palette.
Drawing on the brass- and gold-toned accents in La Chacuel's interiors, we paired the Base Dinnerware Set in Beachgrass Green with the Matte Gold Flatware Set to complement the kitchen's walnut cabinets and the patio's warm-toned wooden furniture. Together with the Glassware Set, the tablescape became a well-rounded reflection of its surroundings.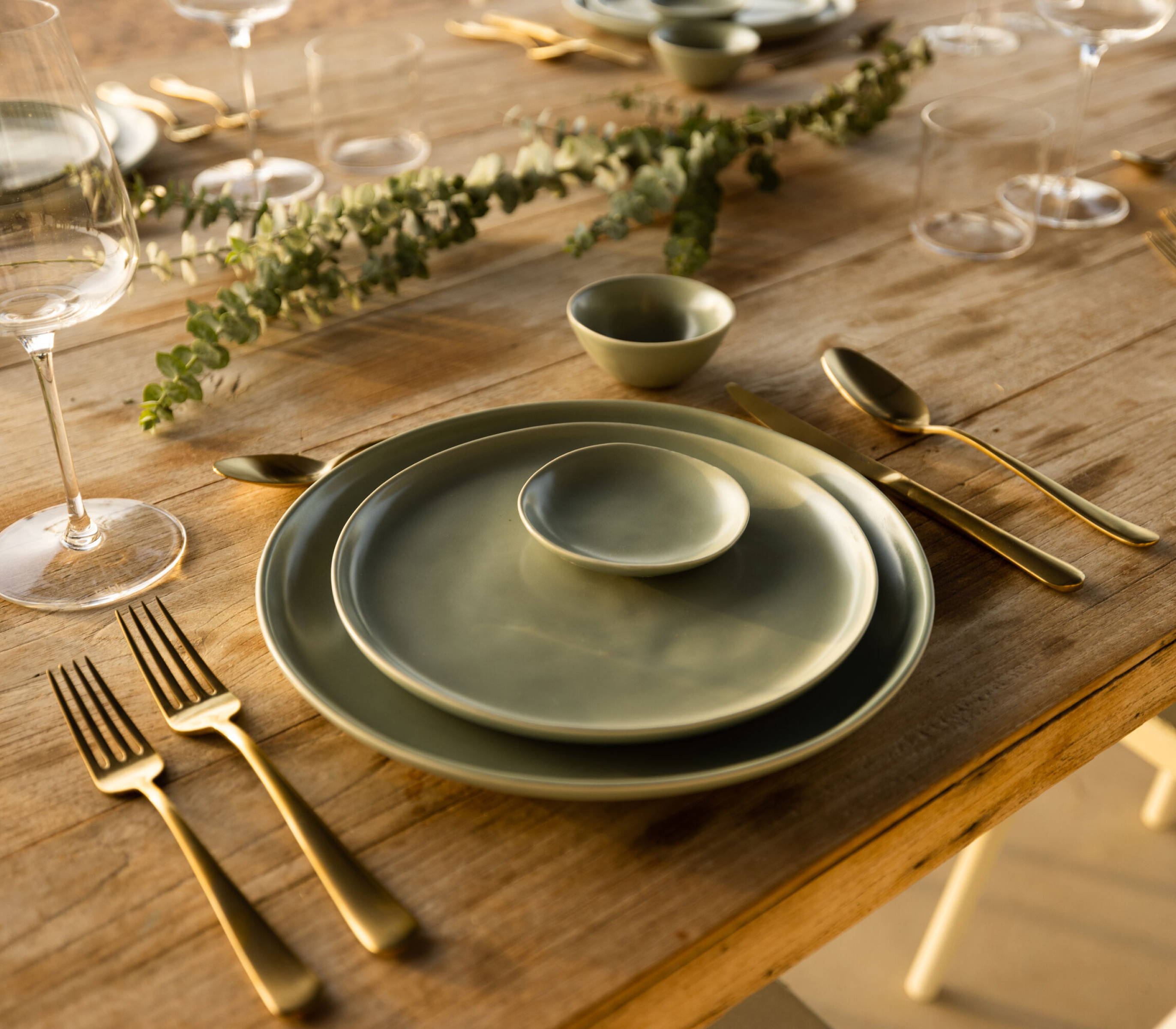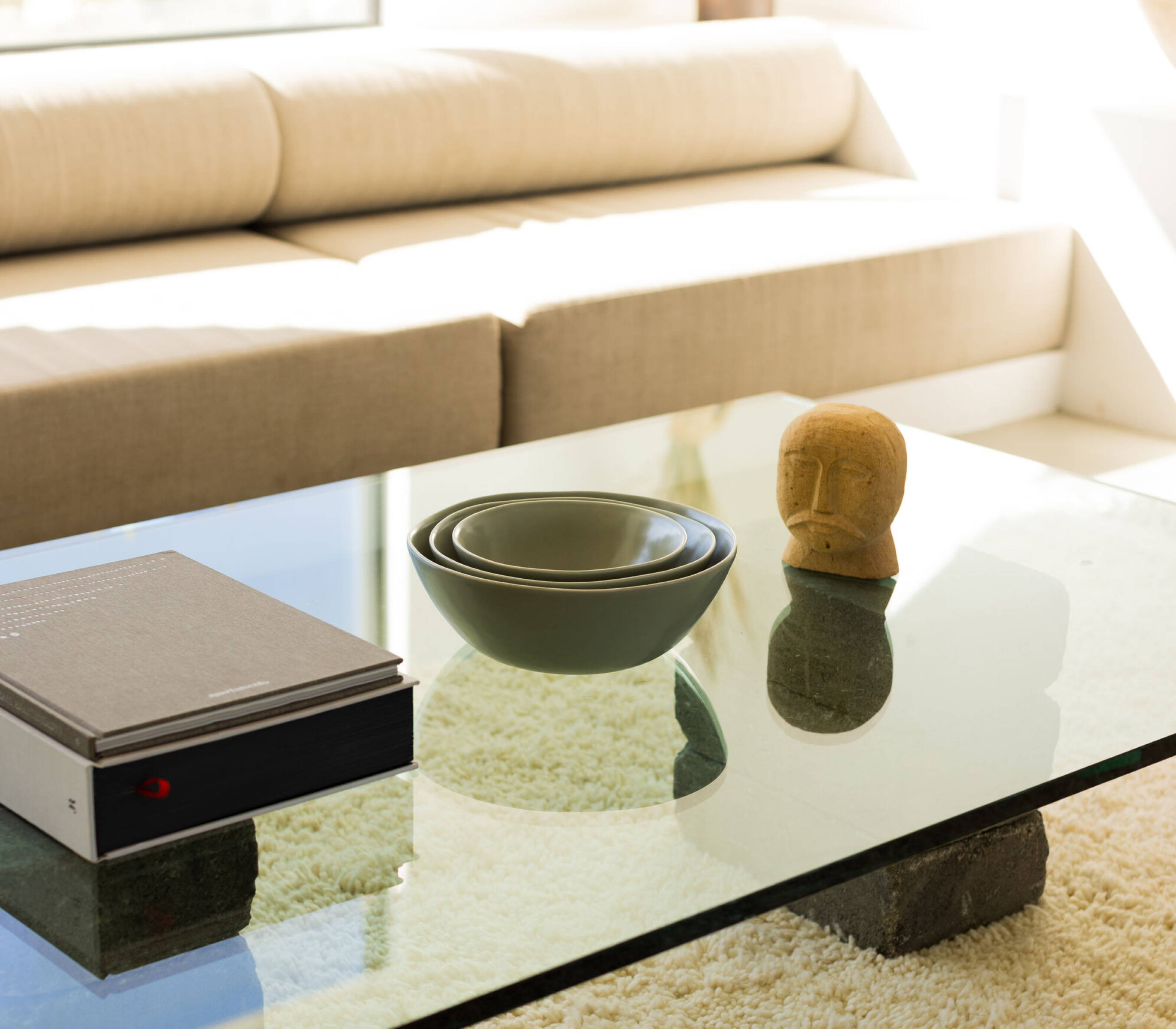 While scenic, the Yucca Valley landscape plays host to little more than desert sand and the varying shades of green found in the region's succulents, cacti, and palms. Beyond the piercing blue of the desert sky, there's not much else in the way of color—save for the cacti that occasionally erupt in vibrant red, orange, or yellow blossoms, mirroring the desert sunsets overhead.
Just as these bursts of color feel unexpected in a subdued setting, there's something beautiful about pairing Beachgrass Green with brighter tones to invigorate a space—though naturally, it pairs well with the soothing shades like earthy neutrals, too. It looks especially fresh alongside our Speckled White, Midnight Blue, and Blush Pink colorways.