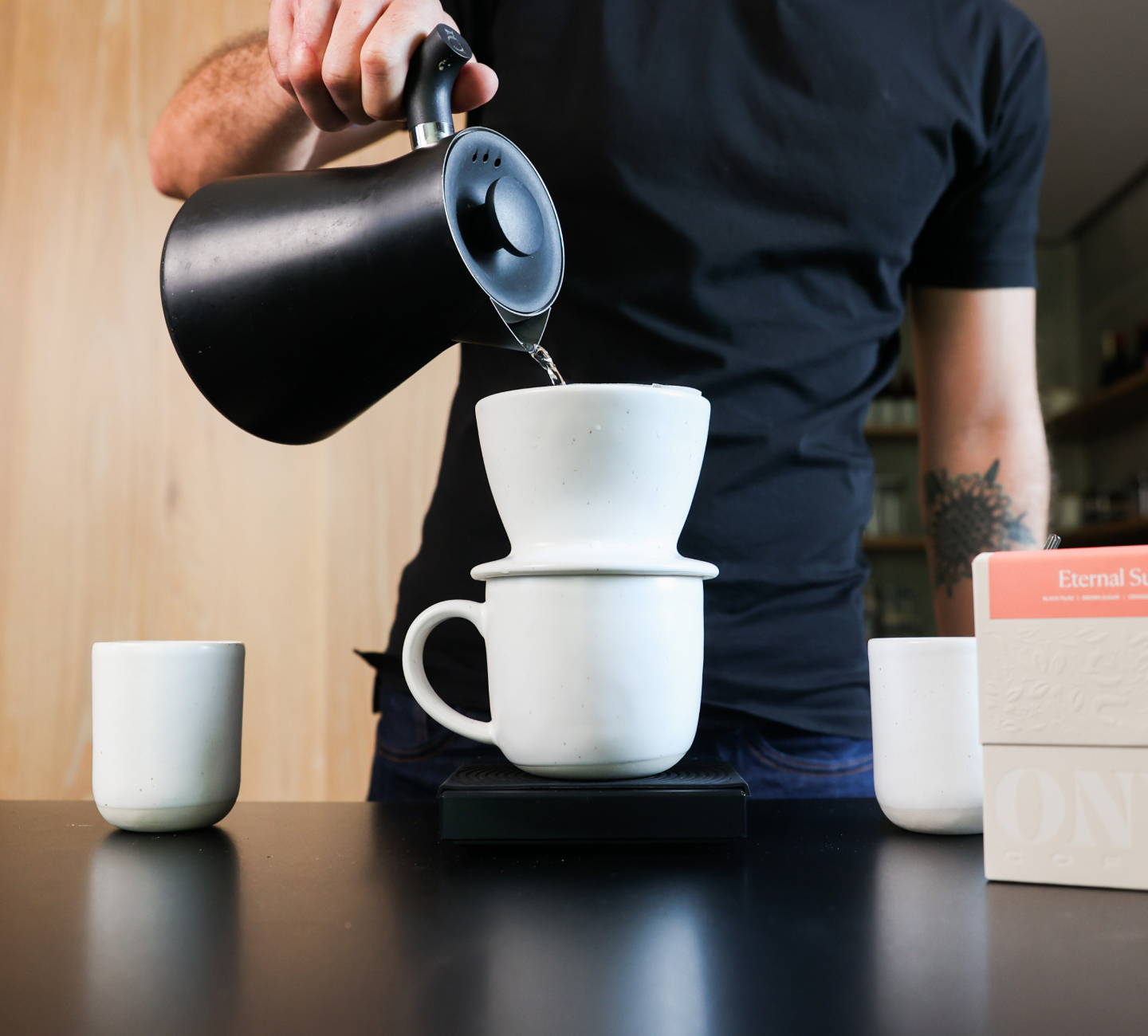 Never settle for good enough. That's the mantra at Onyx Coffee Lab, a small-batch roastery and set of cafes based in Arkansas, USA. Producing high quality, sustainably sourced coffee with a focus on transparency and traceability while cultivating close relationships with their producers, we knew they were the perfect fit for our first-ever coffee collaboration. Together, we created Eternal Sunday Coffee, a whole bean blend that's smooth and balanced with a bright, citrusy finish.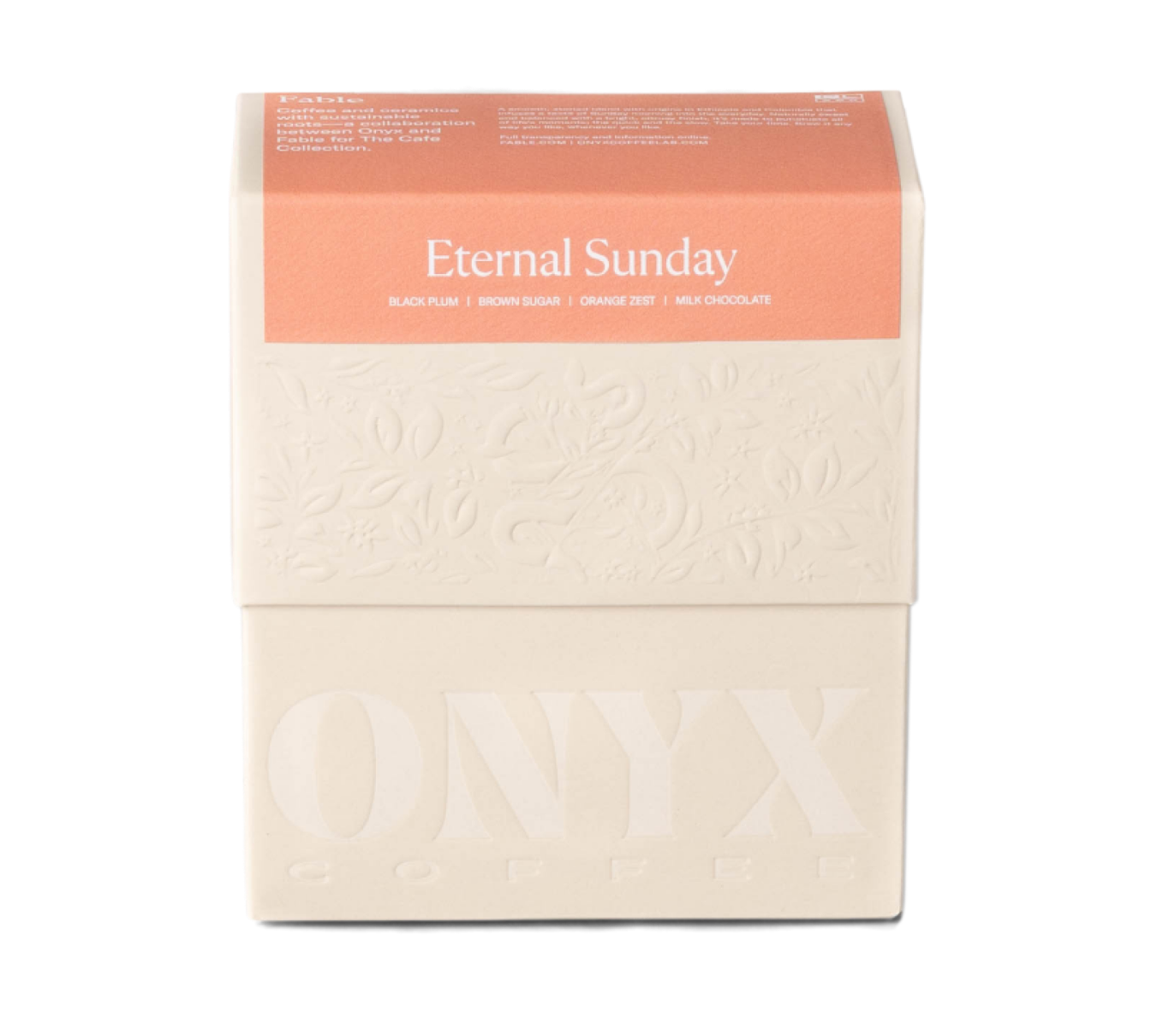 ORIGIN
Colombia San Antonio, Ethiopia Nano Genji

PROCESS
Washed

ELEVATION
1850 Meters

CUP
Black Plum, Brown Sugar, Orange Zest, Milk Chocolate


The Process

A considered approach to creating blends is what sets Onyx Coffee Lab apart. Instead of simply pairing beans based on certain countries or regions, their process begins with a specific flavor profile in mind. For Eternal Sunday Coffee, that meant an approachable chocolate and caramelized sugar base balanced with the brightness of orange zest.

To find these specific attributes, they tasted countless coffees before landing on Colombian beans for nutty chocolate notes, and Ethiopian beans to add acidity and a slight bitterness from citrus. The resulting whole bean blend makes for a beautiful brew on its own, and also pairs well with dairy or plant-based milks. Comforting yet sophisticated, it's a true crowd pleaser.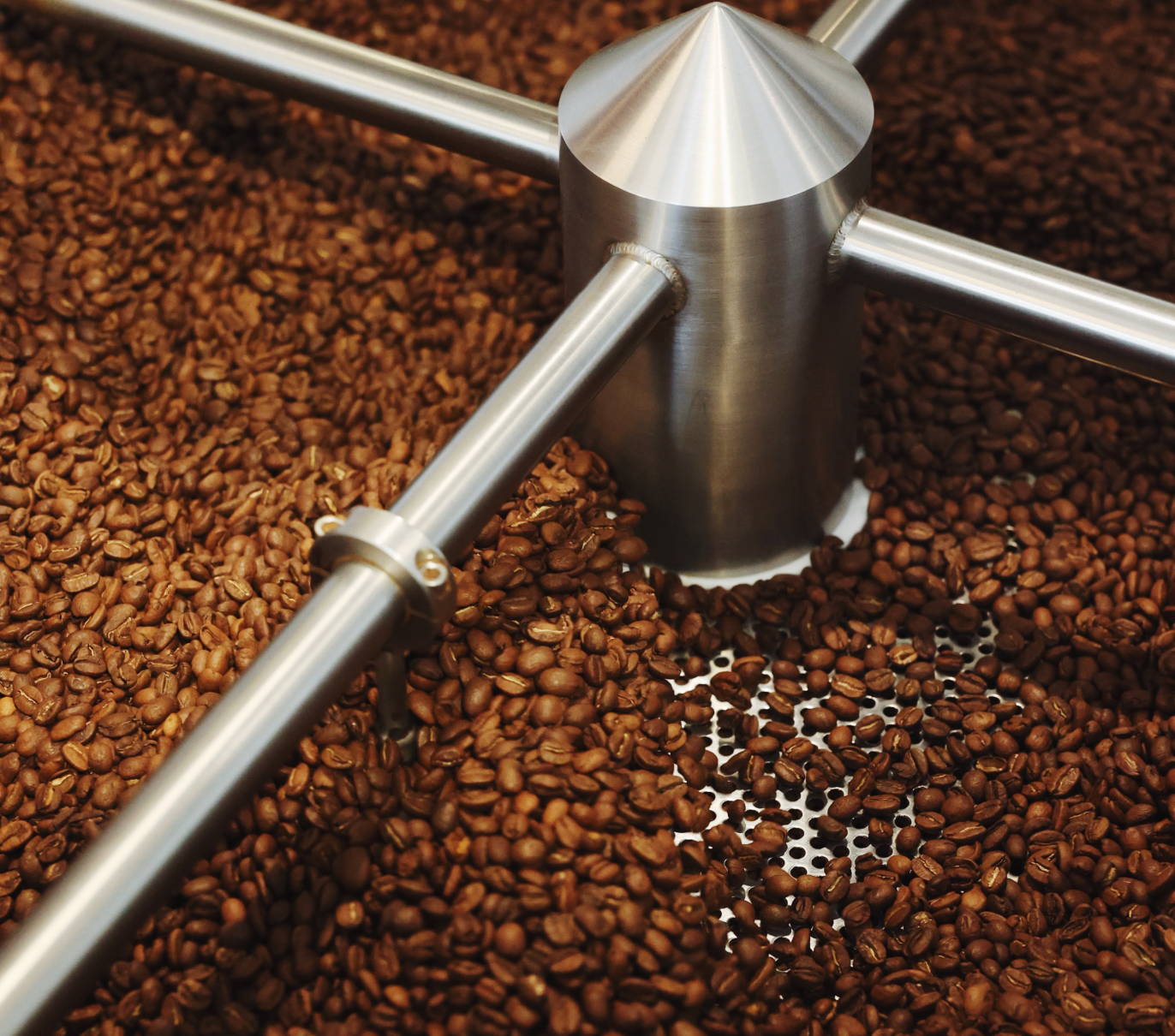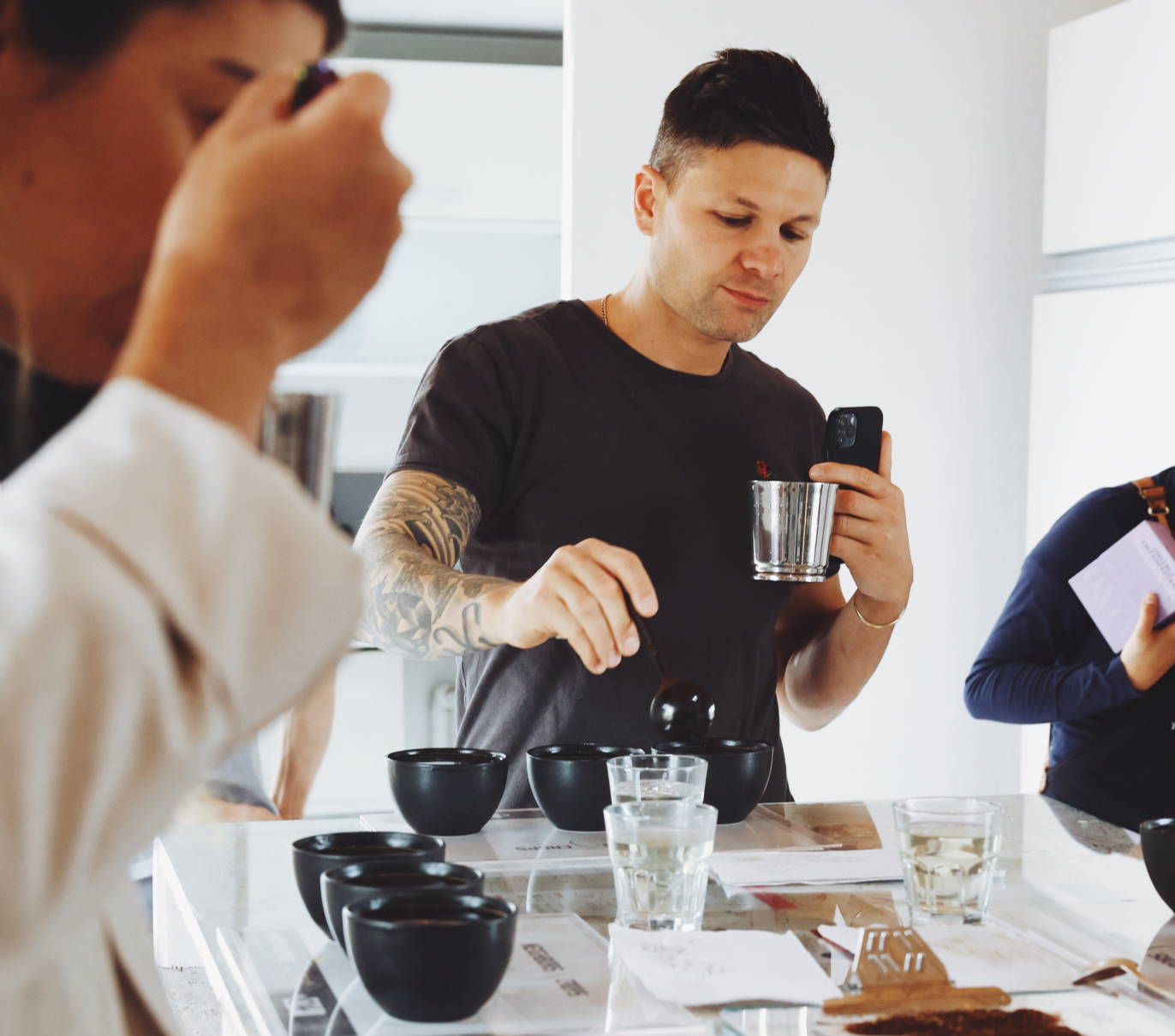 "At Onyx, we cultivate what we call relationship coffees. This just means that we have visited the farm and contracted the coffee directly with the producer. For us, this brings value—not just in the quality of coffee that we receive, but in the long-term relationship that it builds with our producing partners."
— Andrea Allen, co-founder of Onyx Coffee Lab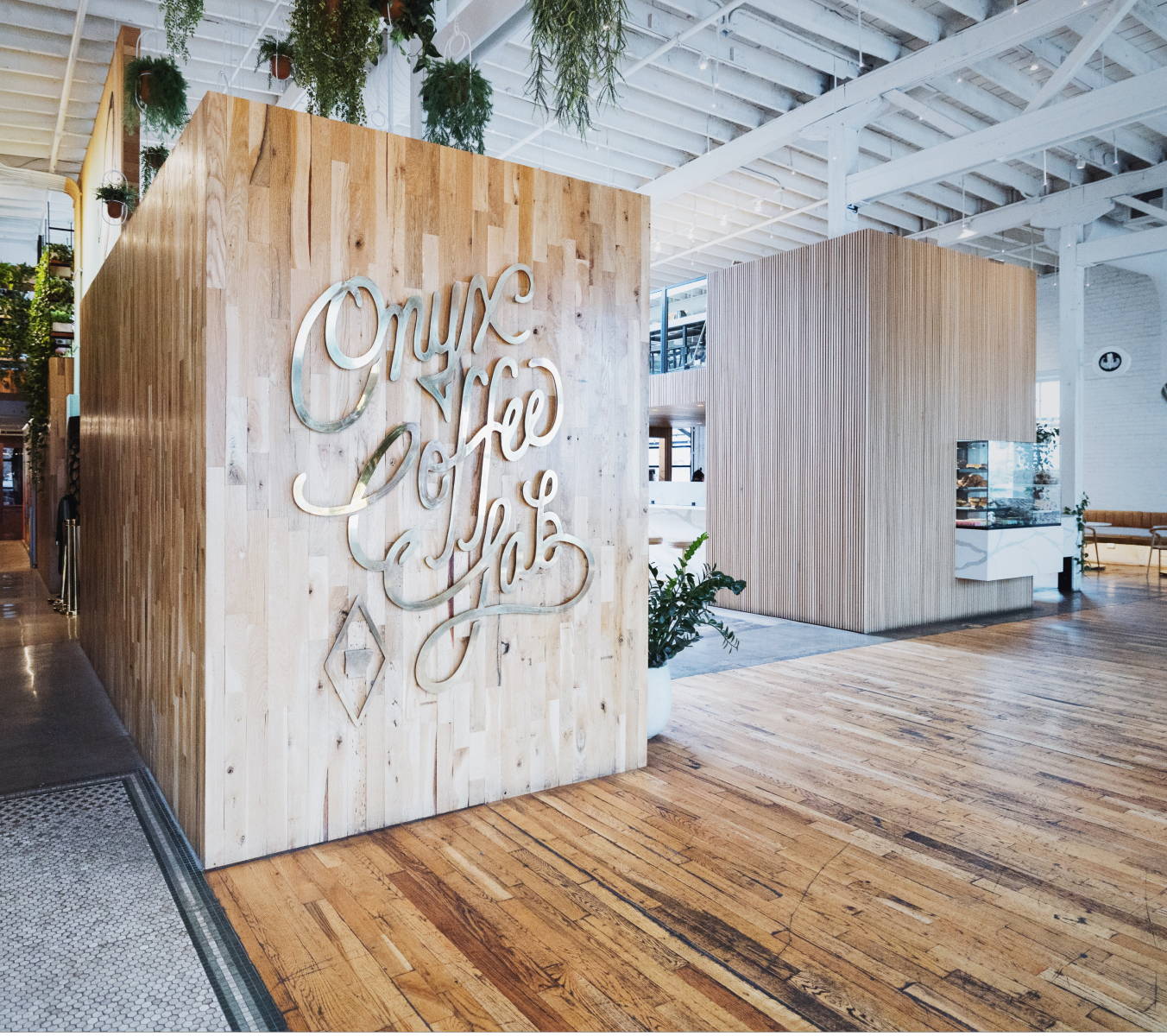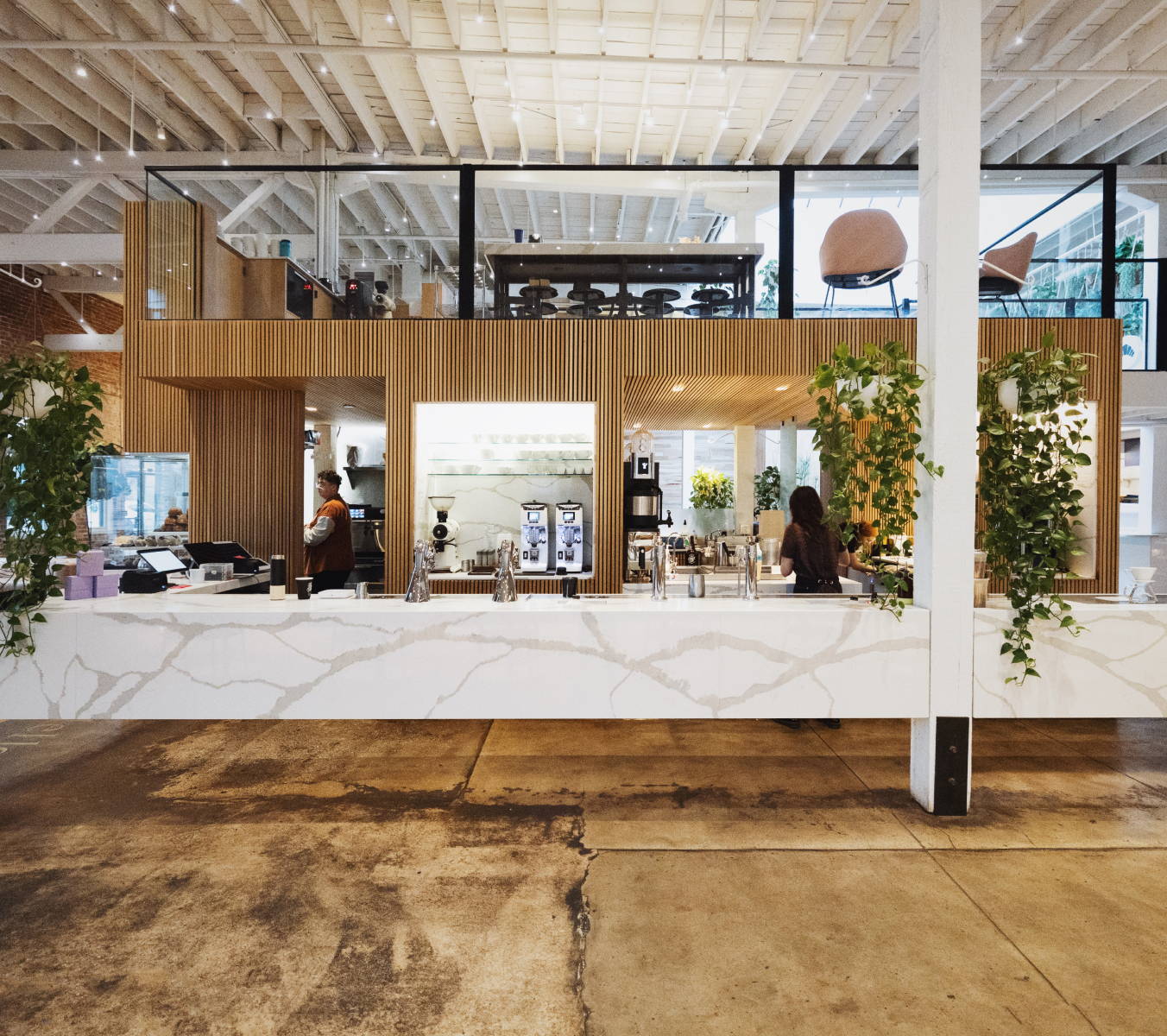 The perfect pour.
Elika Liftee knows how to make a good cup of coffee. A three-time US Brewers Cup champion, the Director of Education at Onyx Coffee Lab, and self-proclaimed "World's 2.5th Best Coffee Brewer," who better to guide us through the art of making pour over coffee? Here's how it's done.

You'll need: The Coffee Dripper, The Coffee Filters, The Mugs, and Eternal Sunday Coffee.


| | |
| --- | --- |
| | |
| | Fold The Coffee Filter along the bottom and side. |
| | Wet the filter with hot water, and drain. |
| | Add 25 g of medium-ground coffee (about 5 tablespoons). |
| | Pour just enough water to cover the coffee, and gently stir. Let sit for 30-45 seconds. |
| | Fill with water to 1/4 inch from the top. Let sit for 1 minute and 30 seconds. |
| | Repeat Step 5. And there you go—a smooth, balanced cup of coffee. Brew it any time you like. |