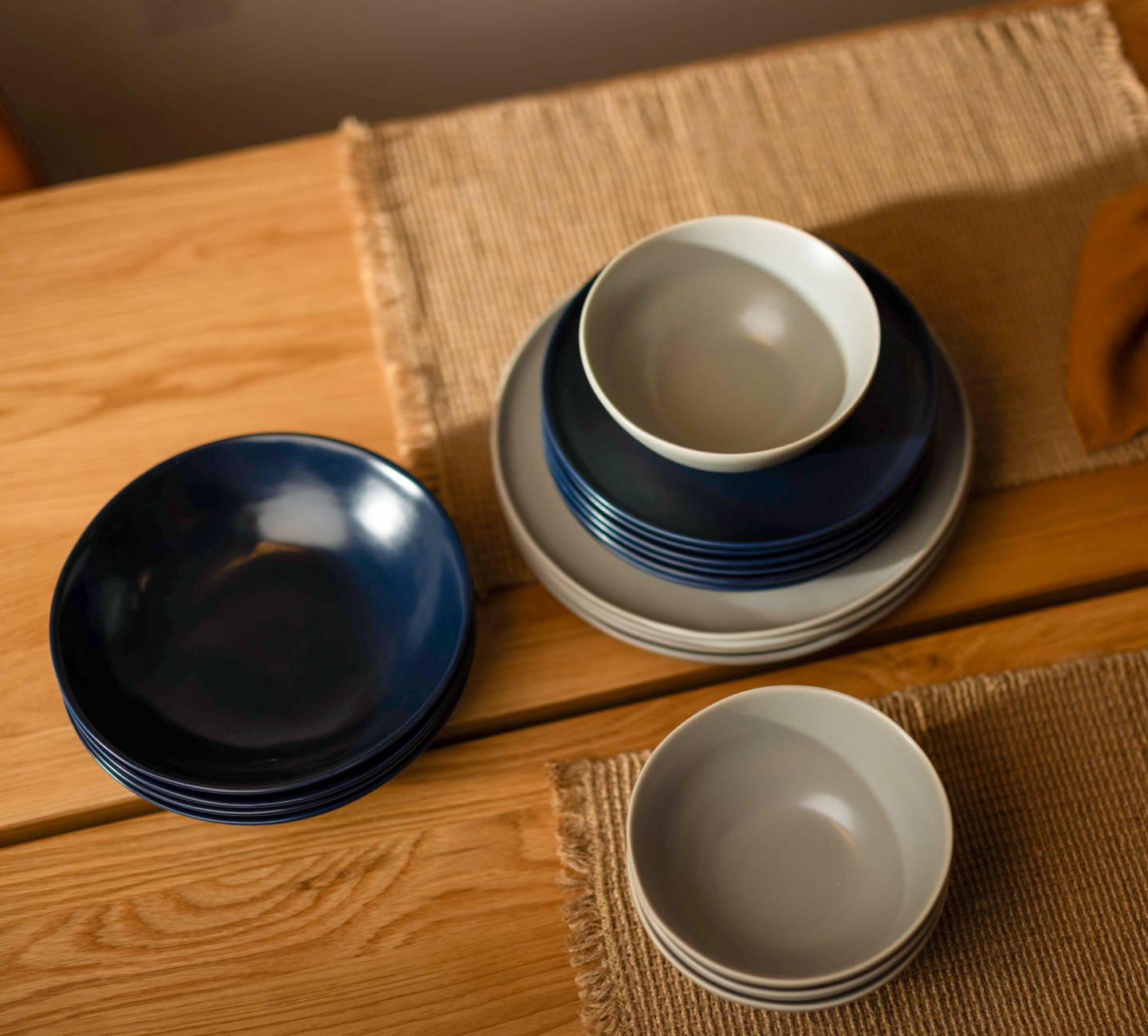 How to Choose the Perfect Ceramic Color
Classic, colorful, or a blend of both? While our ceramics are timelessly designed to suit all spaces, we often get asked which ceramic colour to choose. Who better to answer than the designer herself? Here, our Product Development Manager, Christy Caza, breaks it down for you by ceramic color.
"Go with a colour that you like. Trust your gut, and don't be afraid to choose multiple colours."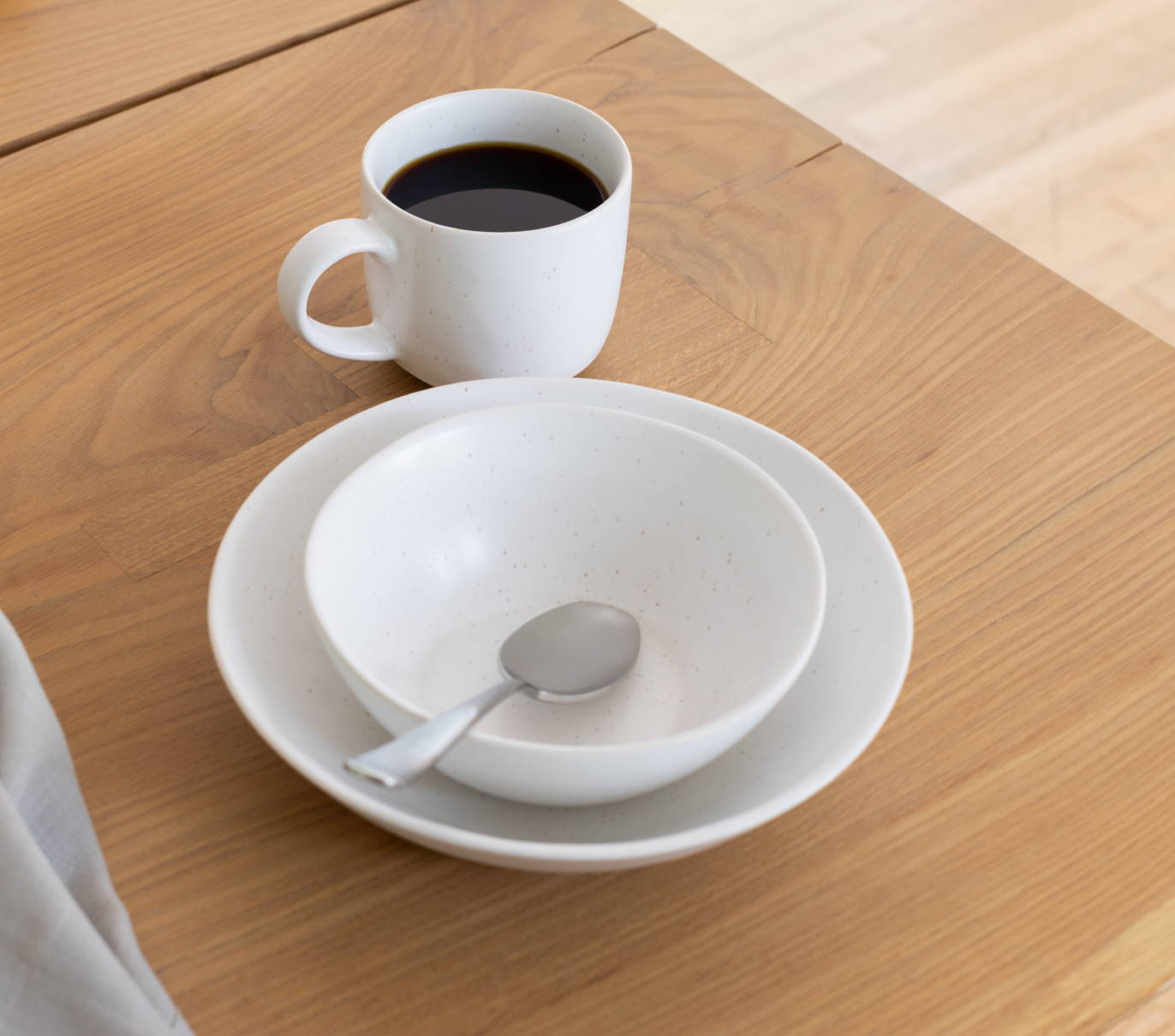 "You can't go wrong with Speckled White. Easily our best-selling colour, it's an everyday essential that goes with everything. The speckled surface brings depth to the warm white and gives each piece a unique character. It's a great base that easily layers with other colours."
"A great neutral that can have a calming effect as a cooler hue. The distinct edge of Dove Gray looks great on a warm tabletop, and pairing it with Midnight Blue can create a more dramatic, eye-catching aesthetic."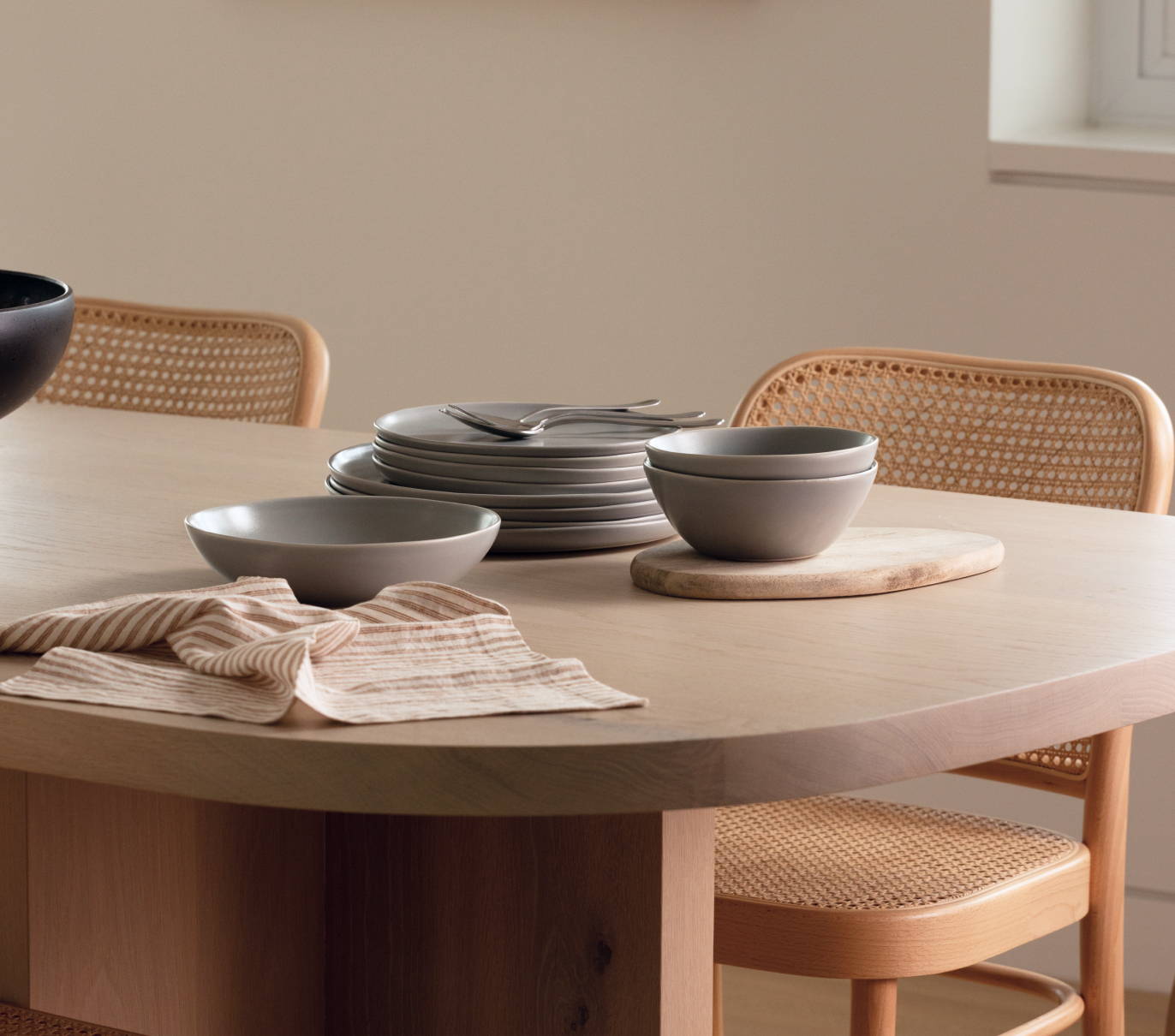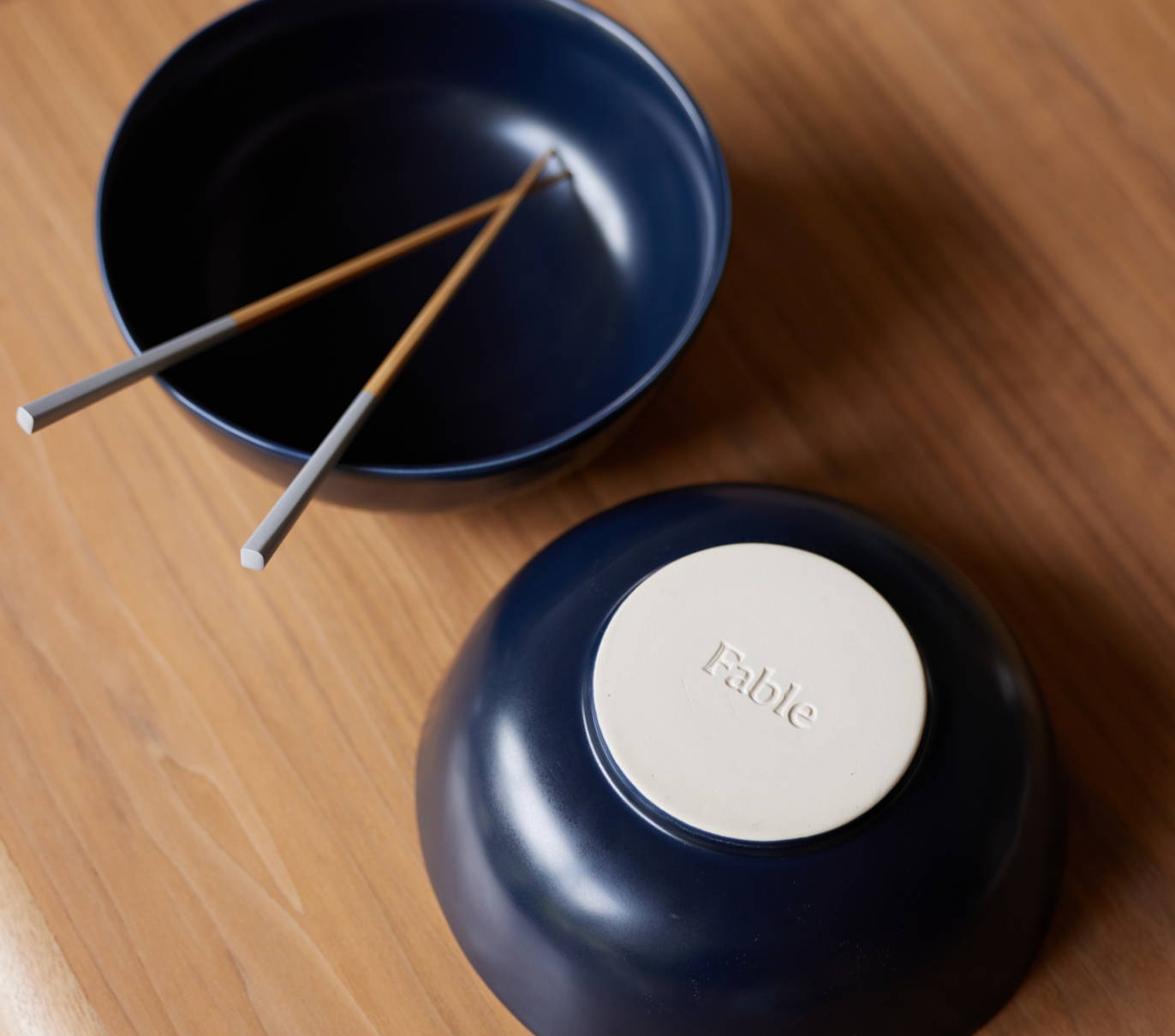 "Midnight Blue is a show-stopping colour. The rich, deep blue easily draws the eye and looks even more dazzling when serving food or displaying flowers. If you're not ready to choose it as your primary ceramic colour, mix it into your palette with serveware or decor pieces. It pairs well on wood tabletops, and adds depth and interest to any space."
"The warmer tone of Desert Taupe effortlessly warms up cooler spaces and looks especially wonderful on marble and stone surfaces. One of our favourite combinations is to pair it with Speckled White or Midnight Blue to complement or soften the overall impression."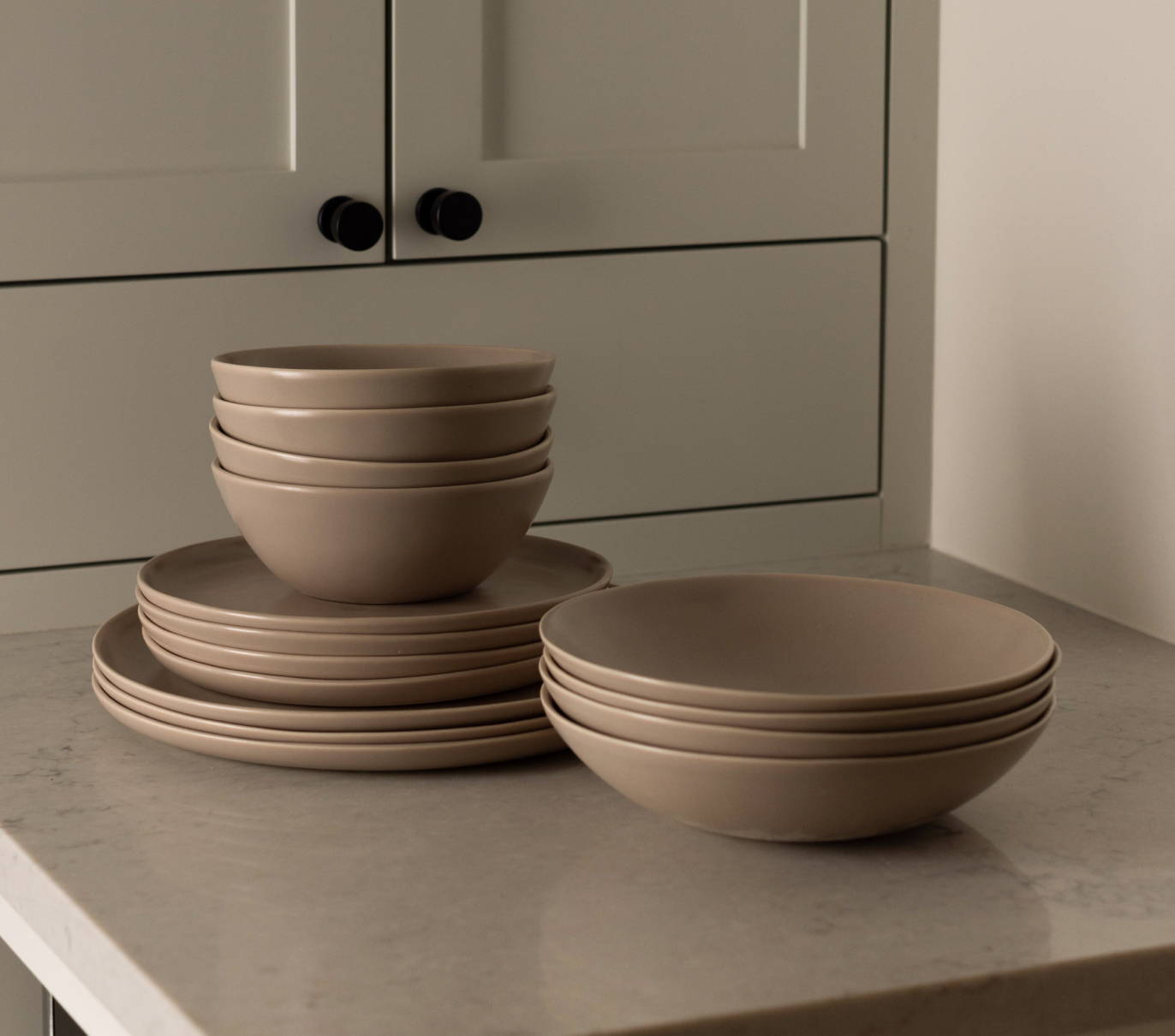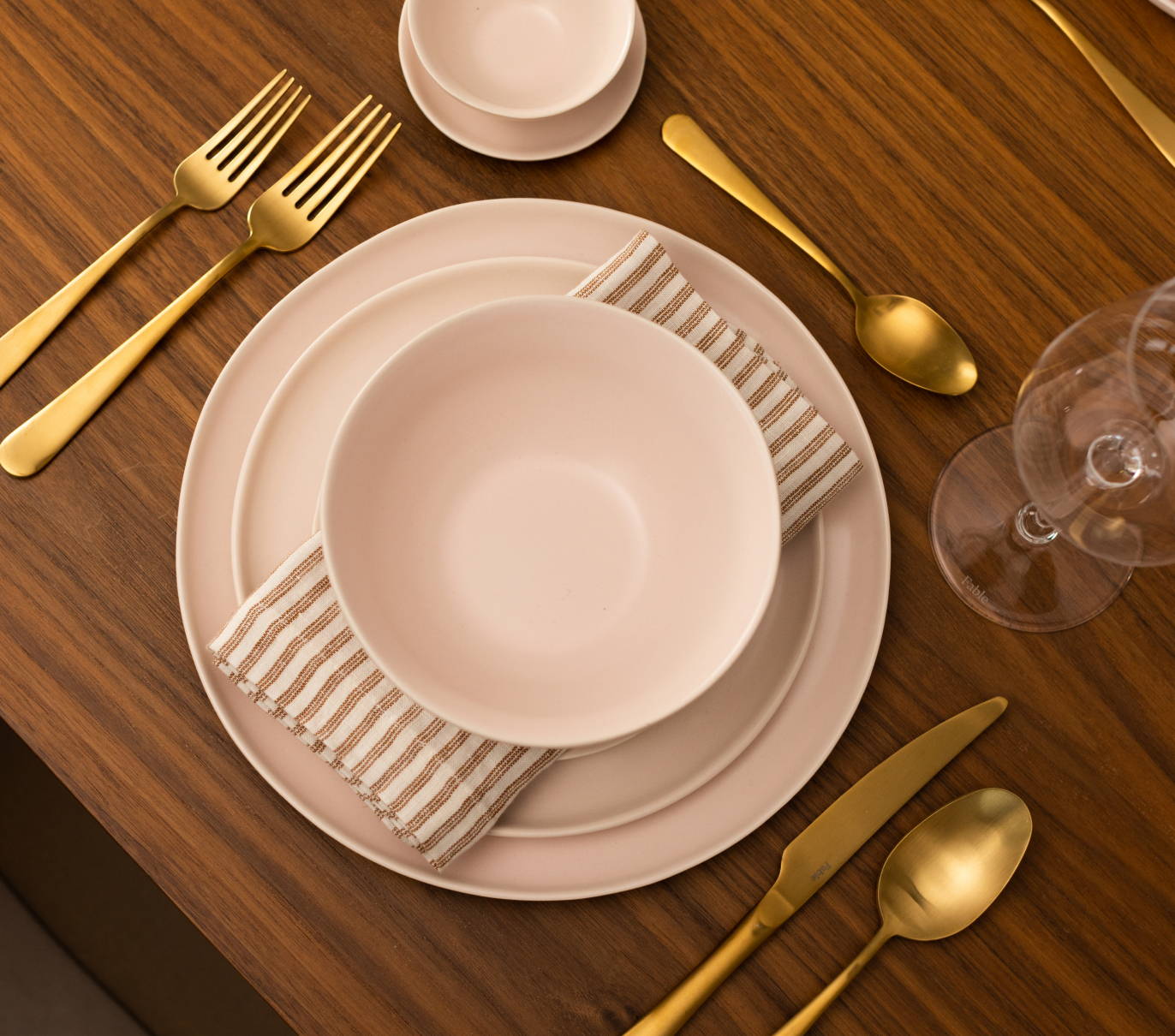 "Blush Pink is a warm and fun colour that always pairs well in white spaces; it adds a touch of colour without overpowering other neutral tones. On wood or stone tabletops, this hue is a nice option over Speckled White if you're looking for something a touch more vivacious."
"It's all about balance. Neutrals with more dramatic colors. Warmer tones with cooler tones. We want to make it easier for you to mix and match them."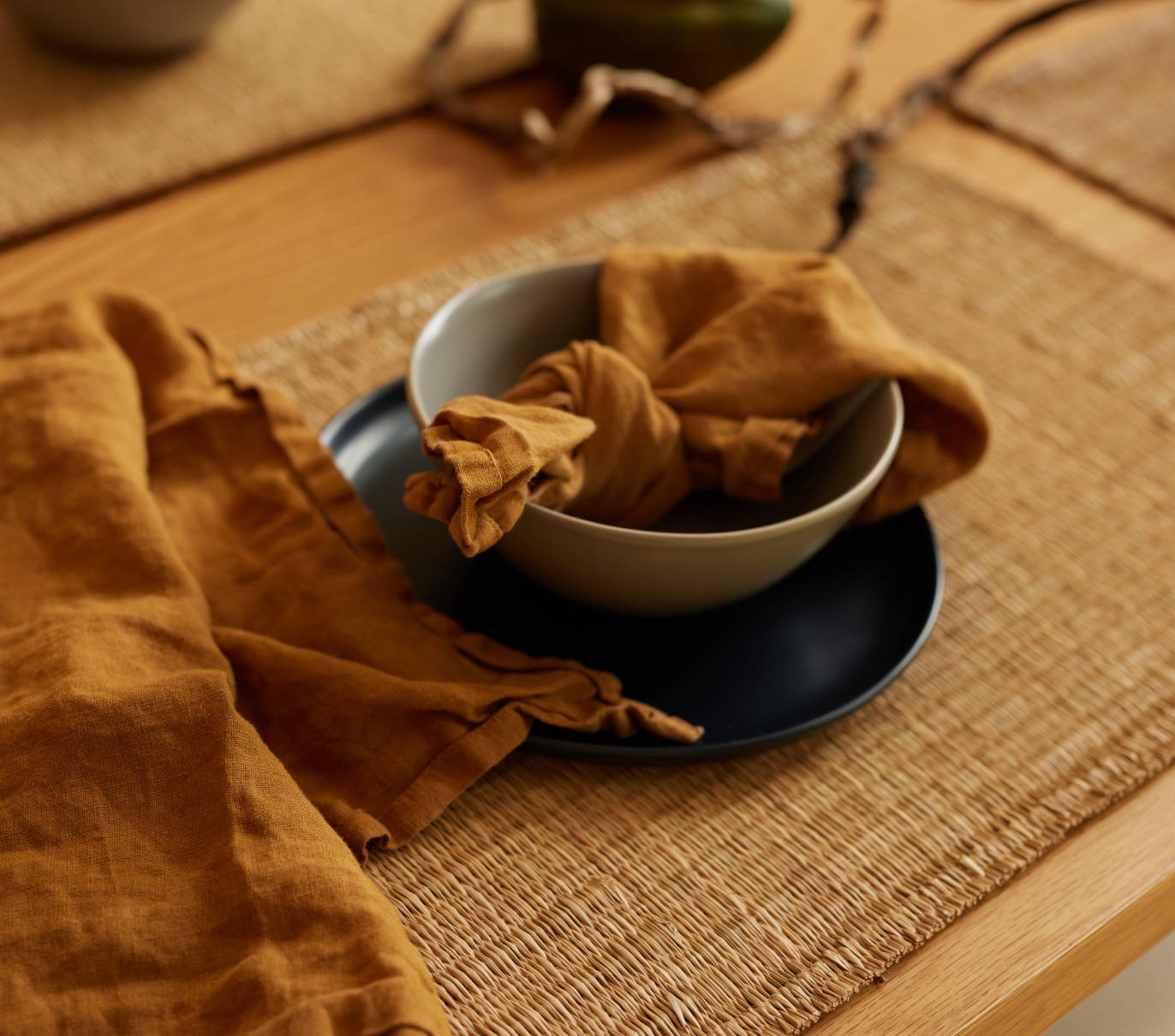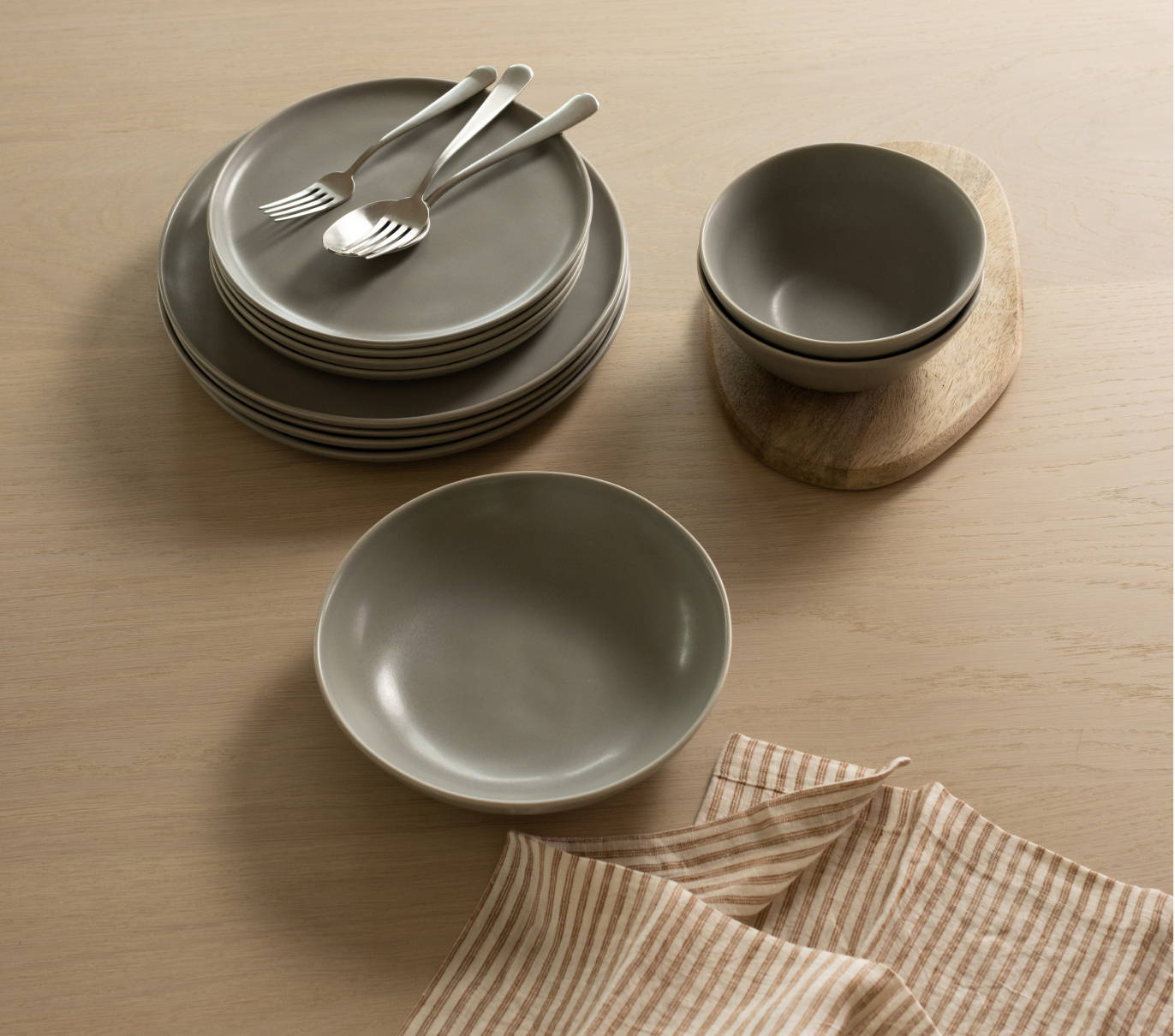 Many factors go into choosing your perfect hue—the existing colors in your home, the types of surfaces, and even the lighting in your home can play a role in your color selection process. Consider the feeling you want to build in a space and balance out warm and cool hues. For instance, choosing a warmer color for a cool-toned space can bring in that added layer of warmth to make it feel more welcoming.
That being said, if there's a particular hue or color combination that speaks to you, go for it! While there are general guidelines for pairing colors, the best rule of thumb is to choose a ceramic color (or colors) that you love. Look for inspiration all around you. If you find your selection doesn't match your space as envisioned, our 100-day trial period makes it easy to find your perfect fit.