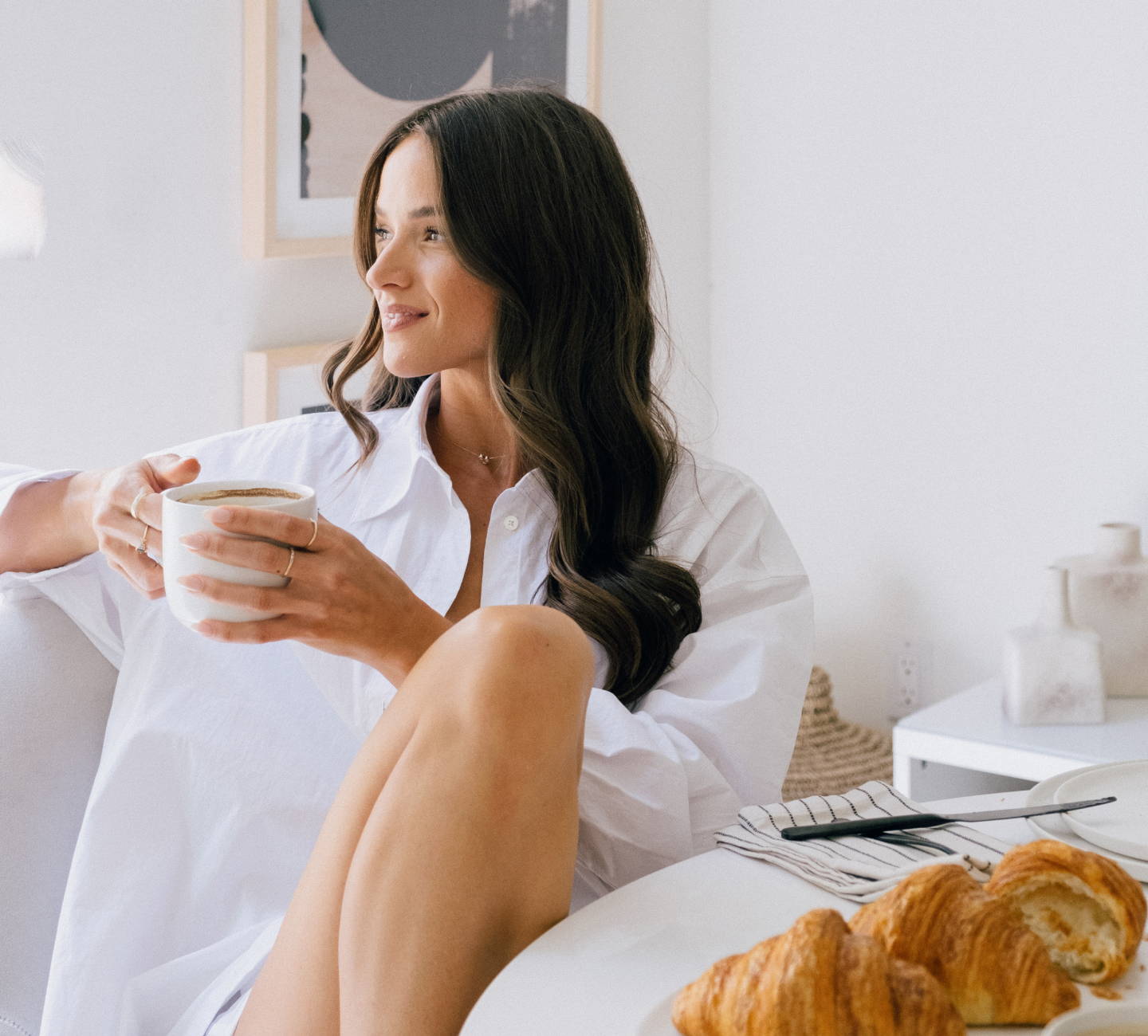 At Home with Helen Owen and Cloud White
As you might know, Helen Owen is an avid traveler. A content creator, designer, and lifestyle influencer, she's often jetting to the far corners of the world in search of her next adventure—but at her home base in Los Angeles, California, she enjoys a much slower pace.
"In our kitchen, I love to keep it classic, timeless, bright white."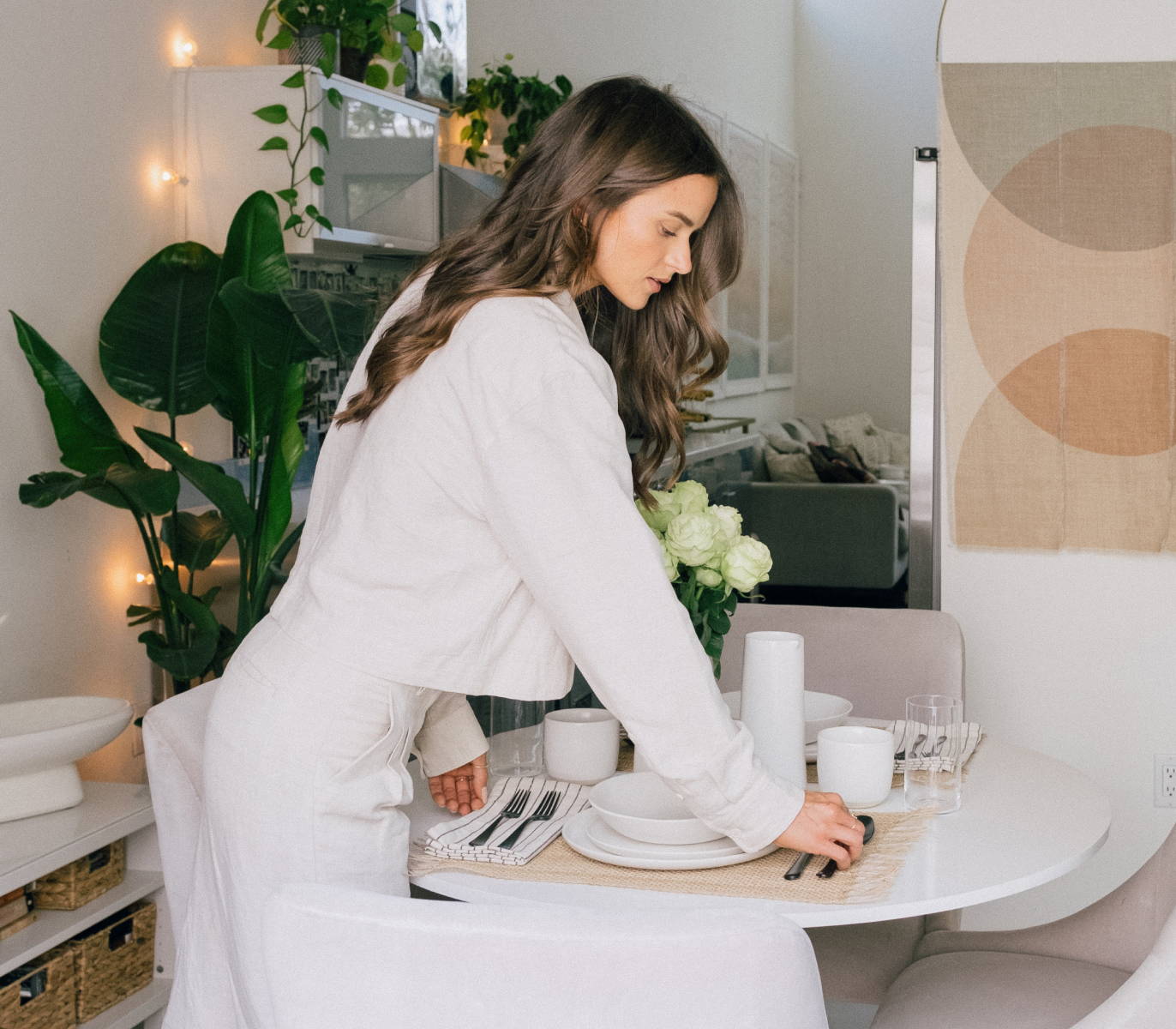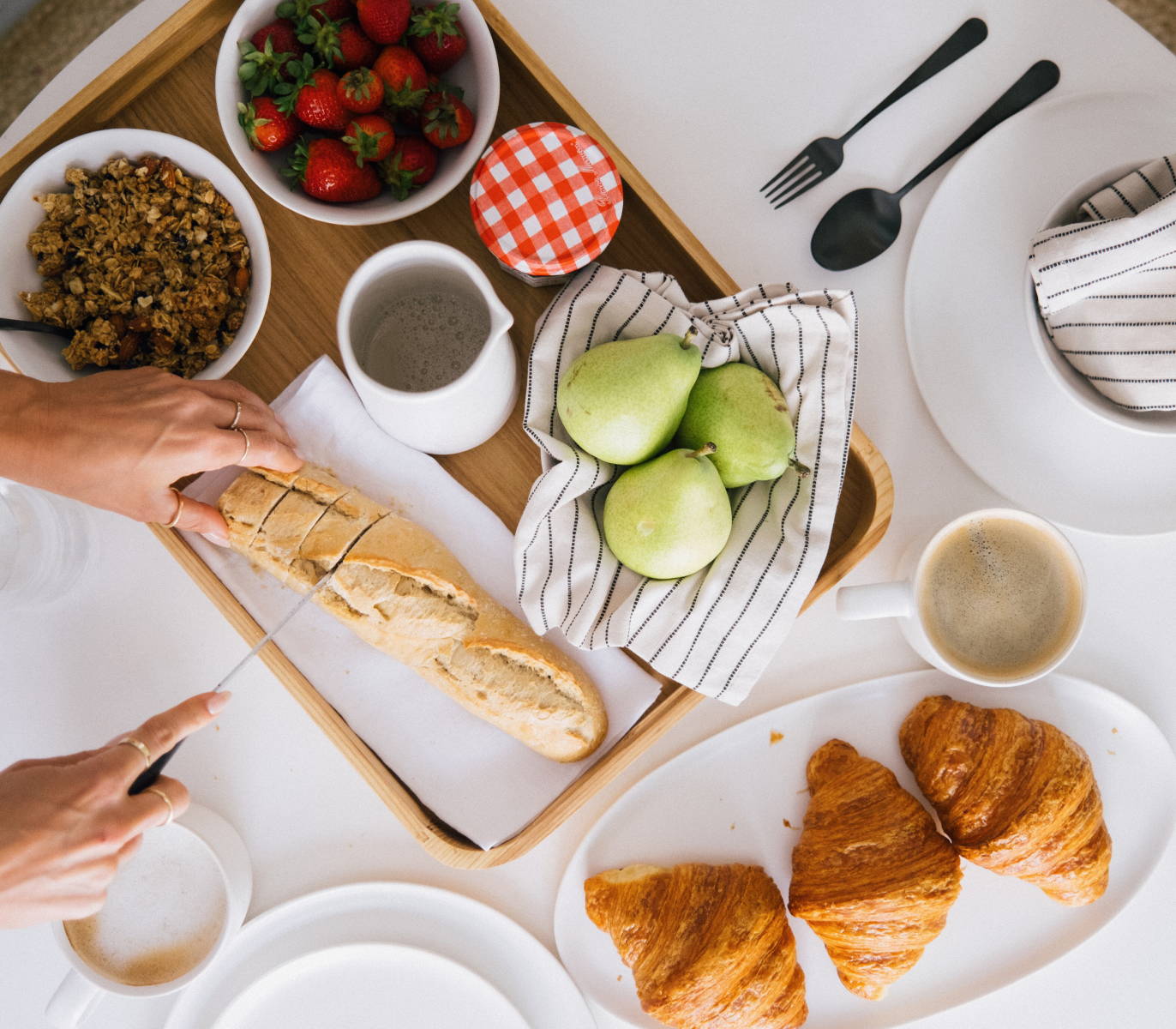 When she's not swimming with sharks in the Bahamas, skiing in Aspen, or lounging on a balcony overlooking one of Maui's beautiful beaches, you'll find her at home in her bright, airy West Hollywood townhome enjoying brunch with her partner or fine-tuning her home's minimalist-meets-boho decor.
"I was on the hunt for ceramics for our home that would not take away too much from the rest of our decor," says Helen. "In our kitchen, I love to keep it classic, timeless, bright white."
Together with Helen, we created just that. The new limited edition collection comprises our tried and true ceramics in a timeless new hue: Cloud White. It's one our community has been asking for, and just what Helen had envisioned for her home.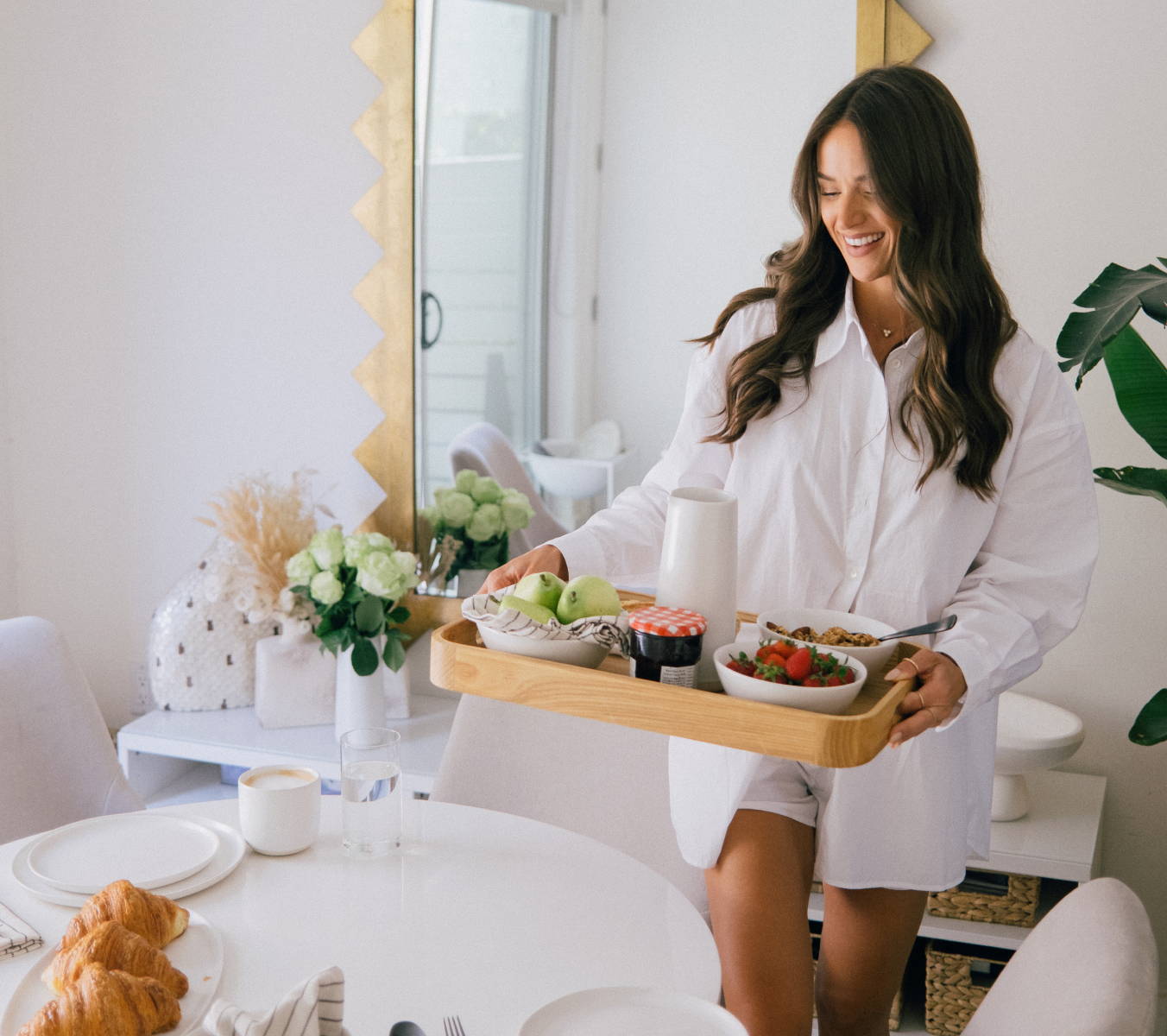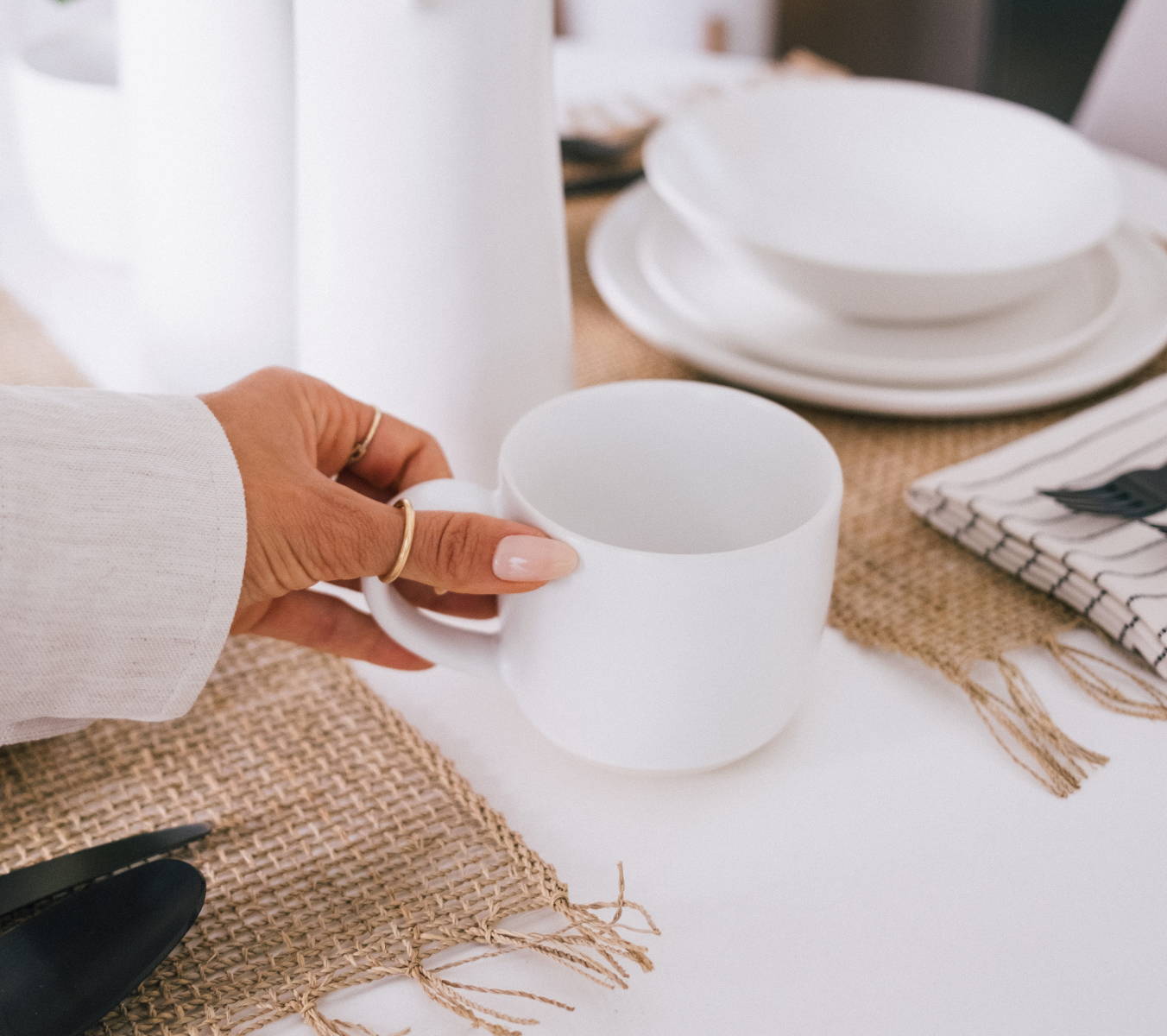 "It's so effortless, and really fits in beautifully to any space. It almost lets your space tell a story."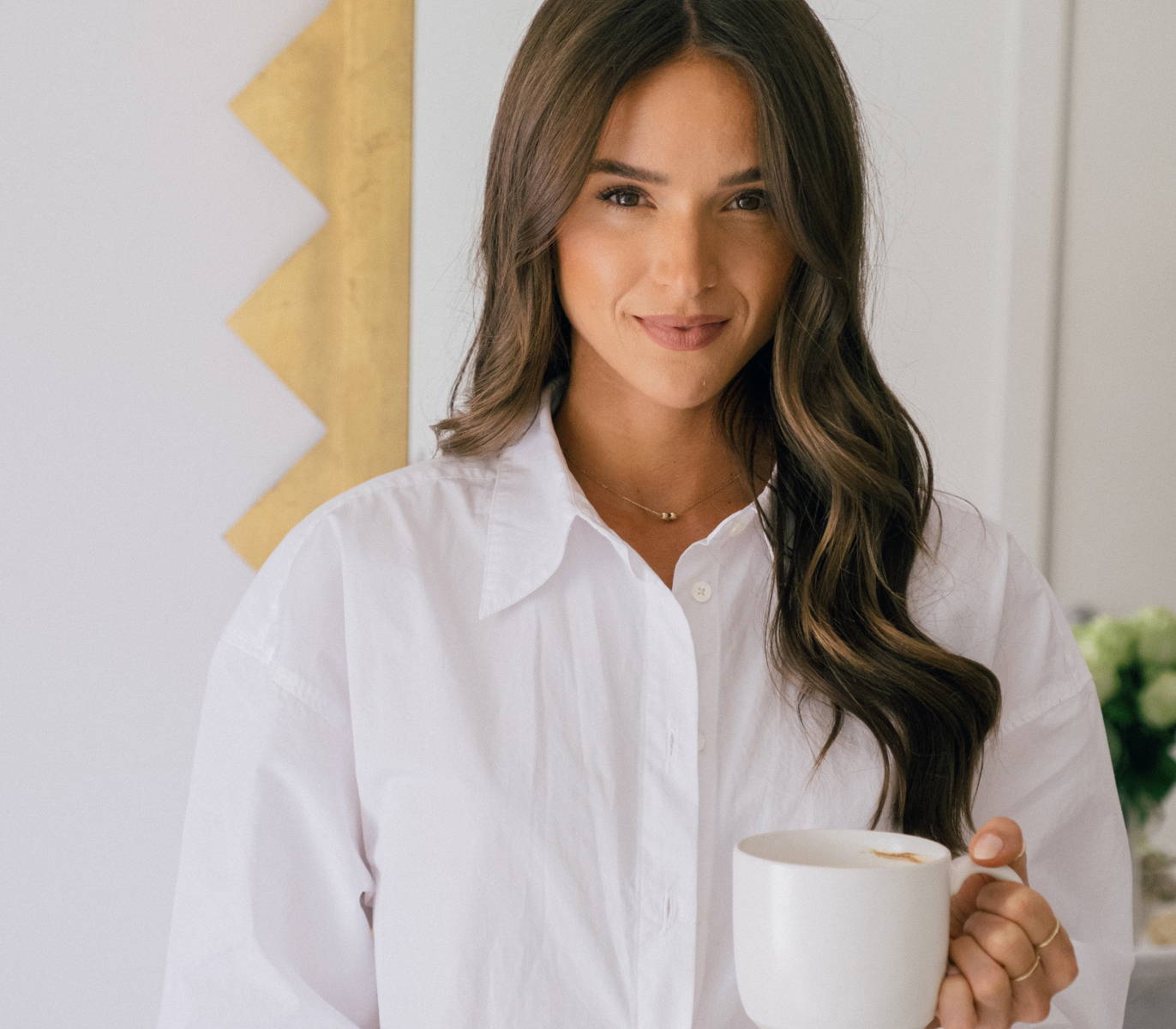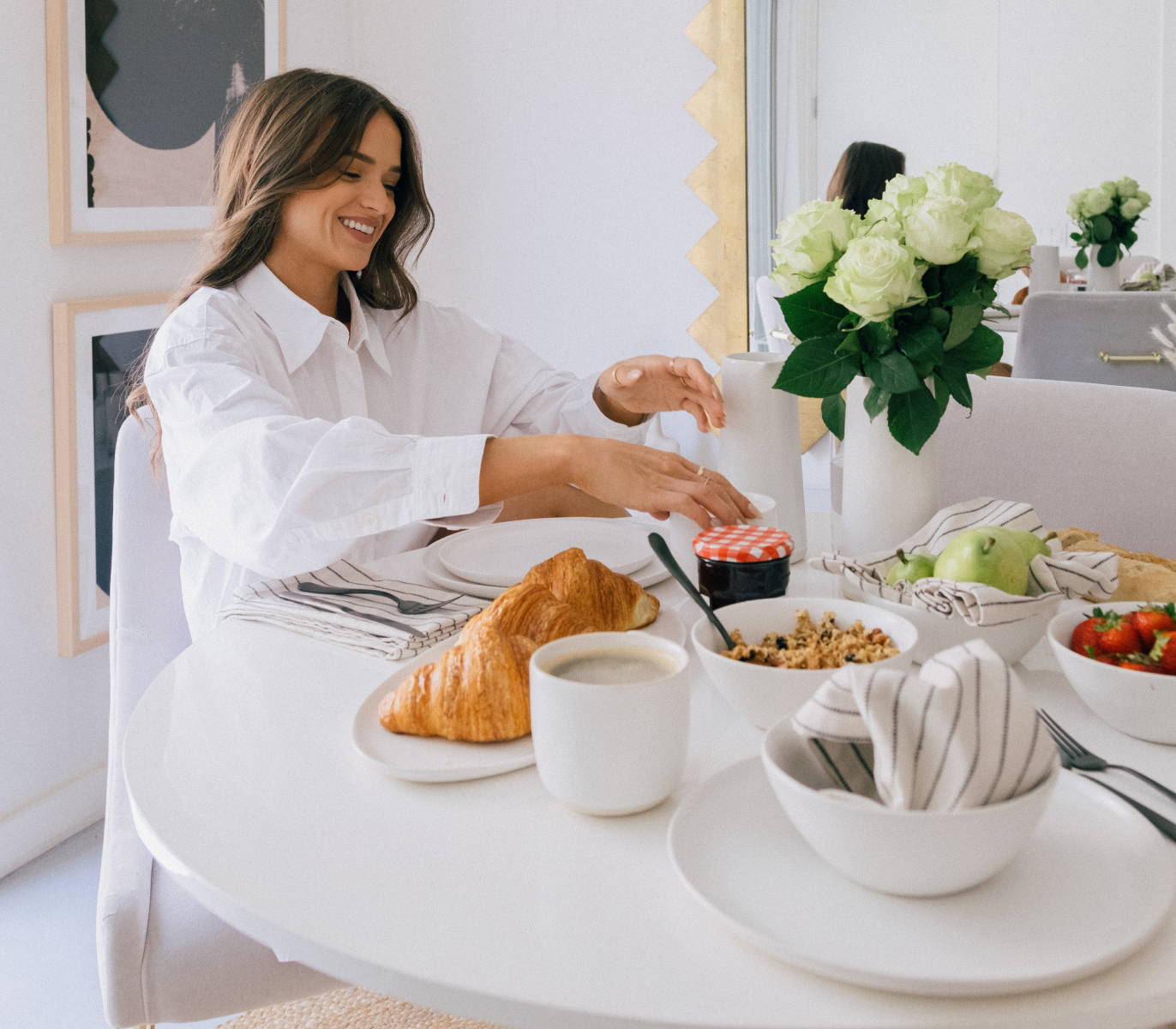 In her home, that story is told with subtle pops of color in her decor—her way of expressing herself—balanced with clean white walls and dinnerware.


"The Cloud White Collection really pulled our space together so perfectly. Not only are they a beautiful crisp white, each piece is actually unique," she says, referring to a hand-finishing process that makes each piece one of a kind. "They're all completely sustainably made in a zero-waste facility in Portugal, and they look so beautiful in absolutely any space."
Like all things Fable, Cloud White was made to match. It's classic on its own, but also pairs well with Dove Gray, Blush Pink, Midnight Blue, and Speckled White. Go for an all-white look like Helen, or mix and match your way to create a tablescape that's uniquely you.

"I love Fable because everything is so elegant while also being organic and looking very natural and unique," says Helen. "I love this collection so much. I know it's one that I'll have for the rest of my life, and I can't wait for the community to get The Cloud White Collection in their kitchens as well."

Shop the limited edition Cloud White Collection before it's gone.