From dinner parties to decor, illuminate your space with hand-finished ceramic candle holders and hand-poured 100% beeswax candles designed to match.
Discover new candles and holders.
Strike a match.
Dot them along the table for your next dinner party. Set them on the mantel as decor. Place one at the edge of the bath. The Candle Holders and Taper Candles are always a bright idea.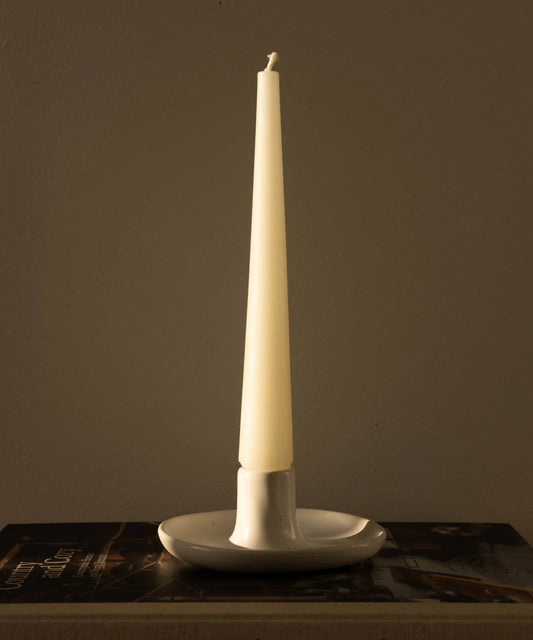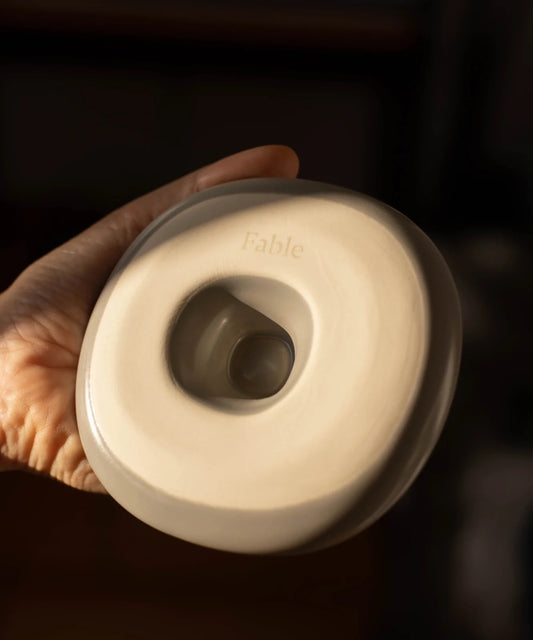 Form meets function.
Sustainably crafted from local and recycled clay with an organic, hammered texture, The Small and Large Candle Holders feature a curved bottom plate that neatly catches wax drips.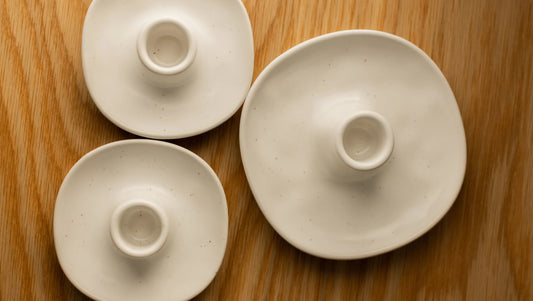 Slow burn.
Not only are our pure beeswax candles non-toxic—with a high melting point, they burn slowly, cleanly, and evenly, while giving off a subtle, natural scent.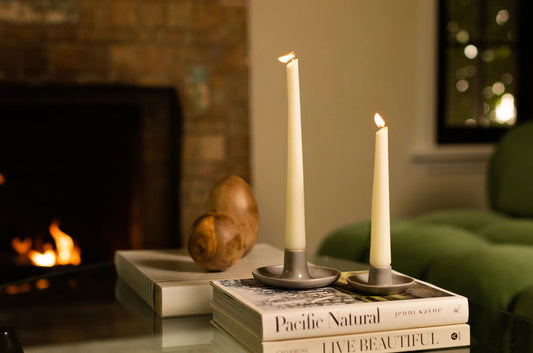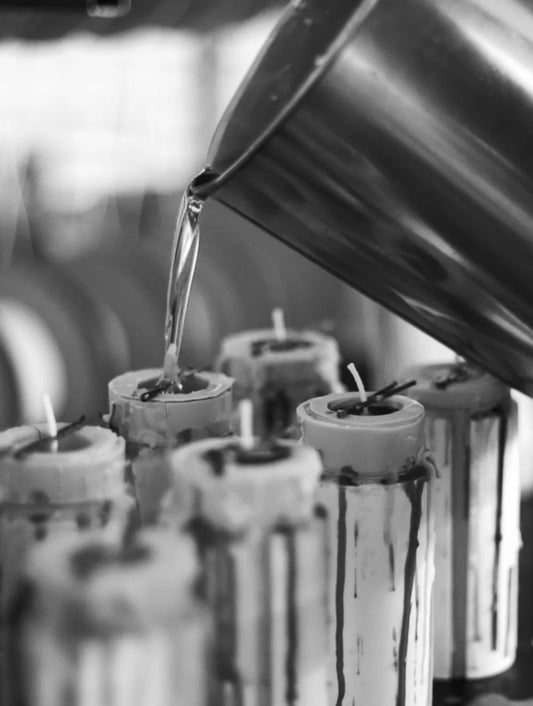 Hand-poured with care.
In the foothills of the Catskill Mountains in New York state, our candles are hand-poured from pure, high quality beeswax by Greentree Home Candle, a small maker that's been at it for over two decades.
Try it for 100 days.
Spend some quality time with your new ceramics. Decide your purchase isn't for you? No problem, we have a 100-day money back guarantee.